Published May 17, 2022
About This Episode
In just a moment you'll meet Hillary and Jason DeMeo — the creators of the IROX ONE, a Scandinavian modern retreat in Asheville, North Carolina.
Hillary and Jason are serial entrepreneurs.
A few years ago, the couple left their respective day jobs to go all in on an idea they had dreamed about for years.
And that idea was to start We Are Curio — a creative studio built for explorers and innovators.
Hillary and Jason have consulted with incredible brands like Disney, NASA, the Orlando Magic, and Chick-fil-A within the context of We Are Curio, but the couple always dreamed of expanding their work into the hospitality space.
Tune in to hear the remarkable story of why this dynamic duo built the Irox Living brand and how they brought their first property, the IROX ONE to life.
Discover Irox Living's Website
Follow Irox Living on Instagram
This week's episode is brought to you Guesty for Hosts — the bestie of top-rated Airbnb hosts.
Guesty For Hosts allows short-term rental hosts to manage listings from Airbnb, VRBO, and
Booking.com
in one calendar and send a series of automated messages before, during, and after their stay.
The platform also has features that help you manage cleanings, build a custom booking website, and so much more.
While getting started, use the discount code "SPONSTAYNEOUS" for 20% off of your first year."
Behind the Stays is brought to you each week by Sponstayneous — a free, biweekly newsletter that brings subscribers the best last-minute deals and upcoming steals on Airbnb. You can subscribe, for free, at
www.sponstayneous.com
About the Host
Zach Busekrus
Co-Founder of Sponstayneous
Zach is the Co-Founder of Sponstayneous, a weekly newsletter that brings subscribers the best last-minute deals and upcoming steals on Airbnb. When COVID hit, he and his wife Gabby broke out of the lease on their 750-square foot apartment in Washington, DC to beta test the digital nomad lifestyle. Zach and Gabby have spent the past year living full-time on Airbnb — they've stayed in 50+ homes to date!
Additional Episodes
Episode #30
How They Knew It Was Time to Go All In — And Just Get The Lake House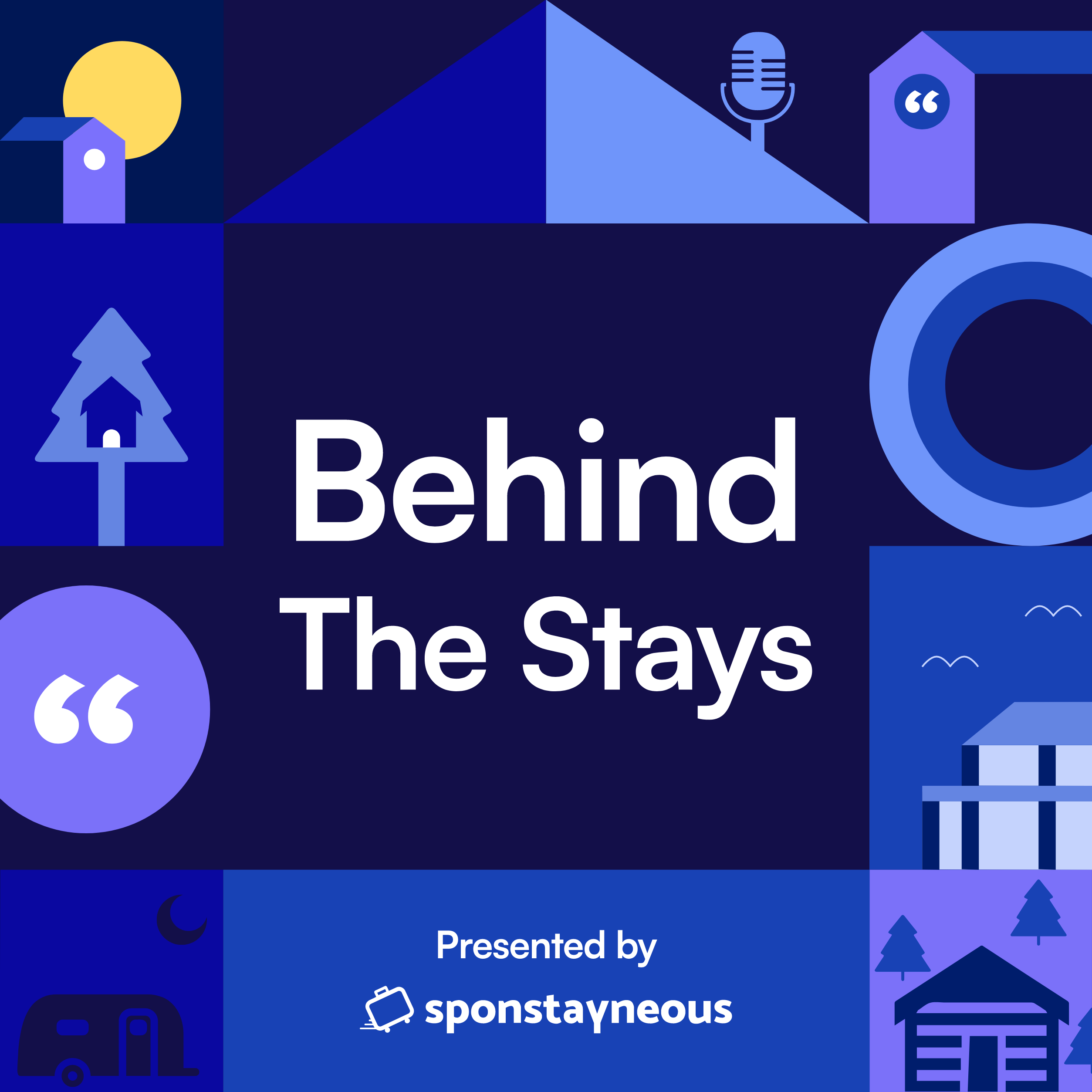 Episode #32
Why These Mission-Driven Entrepreneurs Built an Airbnb in Virginia Wine Country