Welcome to Merritt's
Farm Stay at the Bluff
Ferndale, California
The
Space
An airy, four-bedroom farmhouse that sits on a 120-acre organic cattle ranch, just outside the historic town of Ferndale on the northern coast of California. Built in the 1800s and recently restored with all the modern amenities, the Farm Stay at the Bluff is a heavenly escape for anyone looking to recharge and get a little taste of farm life. The home exudes rustic elegance and is tastefully decorated with antiques from Merrit's own antique shop, the Farmer's Daughter, located right in downtown Ferndale.

Guests have the option to book all four bedrooms or two, making the space ideal for family gatherings or romantic getaways. And, with a beautifully restored barn on the grounds, which Merritt rents out as a wedding and special events venue, the Farm Stay is perfect for bridal parties and reunions too.

Prepare five-star meals with top-of-the-line appliances in the new and fully stocked kitchen, or cozy up near the wood burning stove for Netflix-binging. Explore the lush pastures that surround the home or enjoy a favorite evening cocktail on the back patio. And be sure to tour the dairy if you get a chance!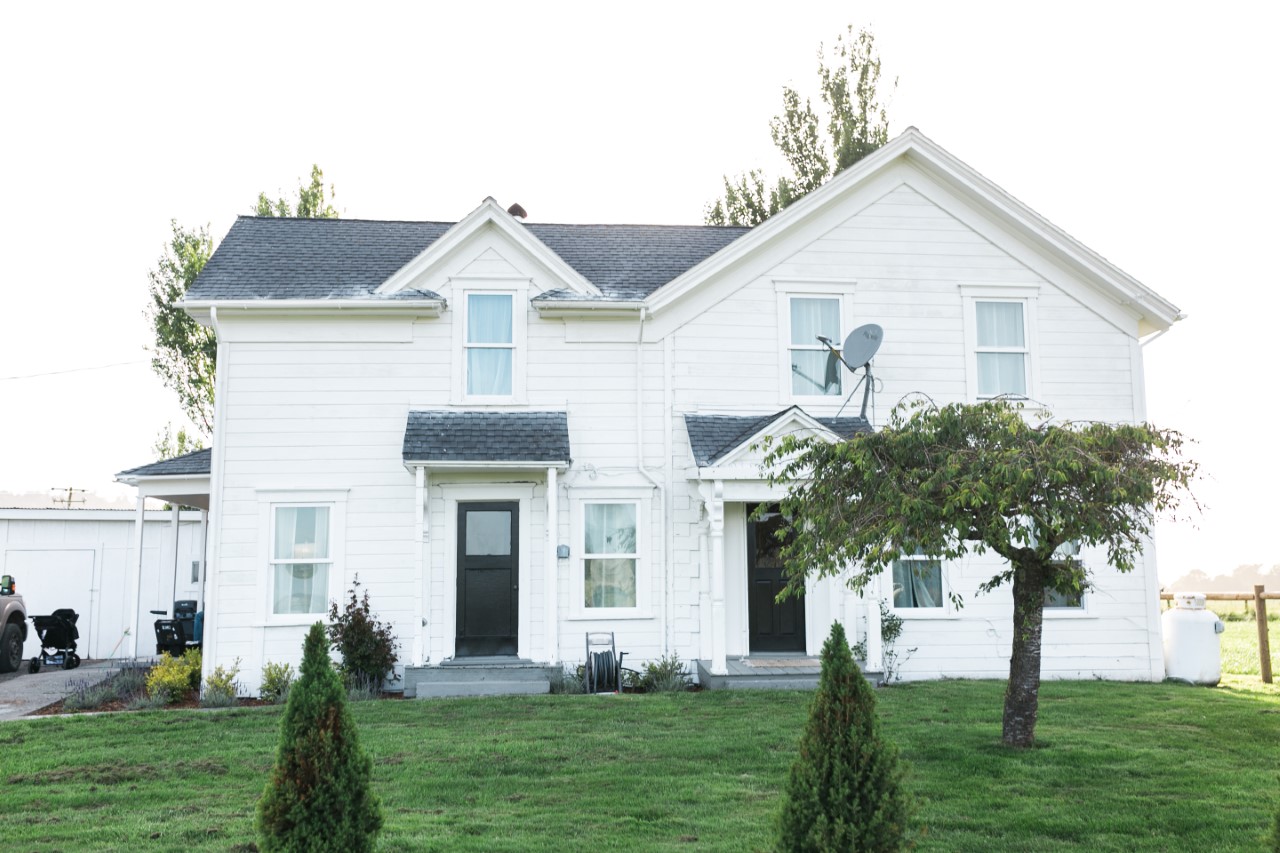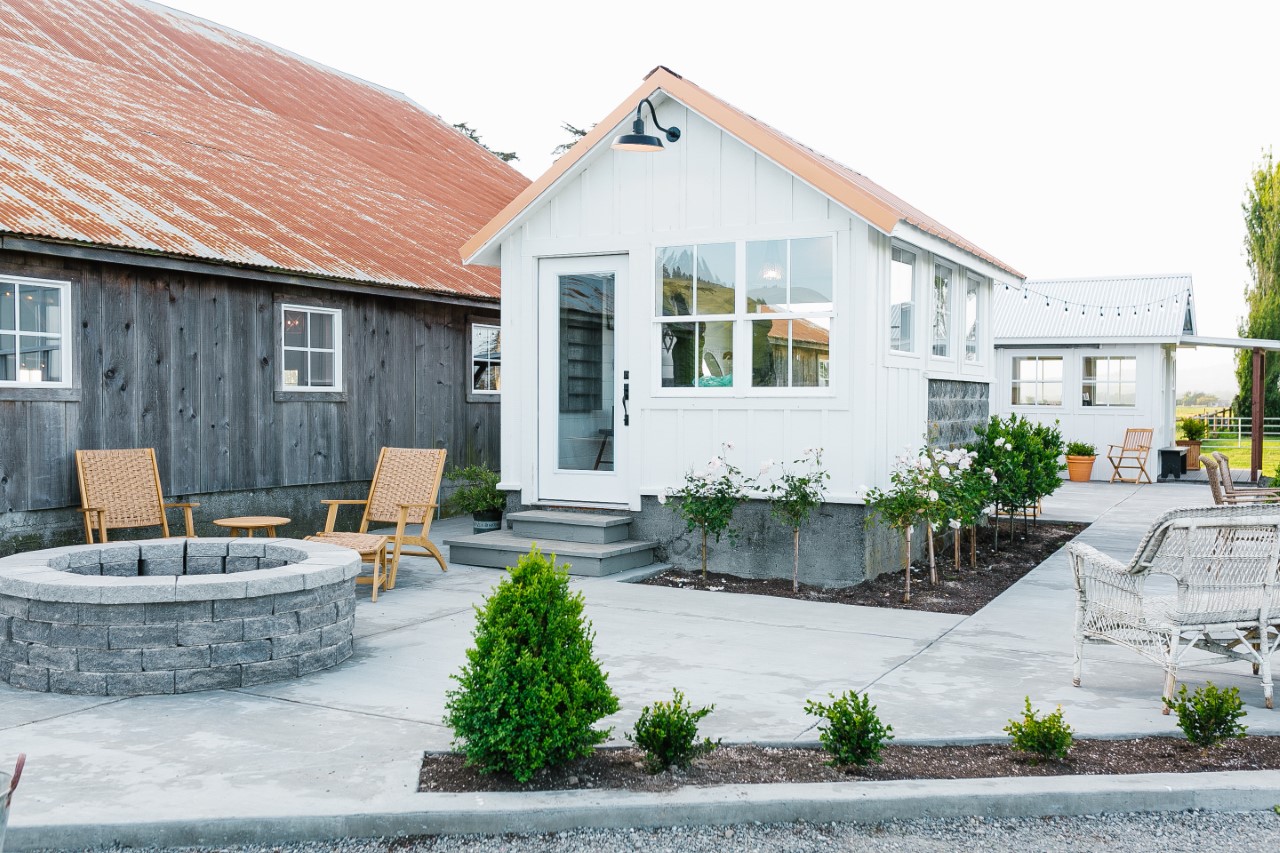 Our
Amenities
Settle into the cozy sofa in the great room with a good novel, take your coffee in the raised king bed, and don't forget to set aside some time to bake your favorite treat — Merritt has all the fixings and utensils you just might need.
4 Bedrooms
1.5 Bathrooms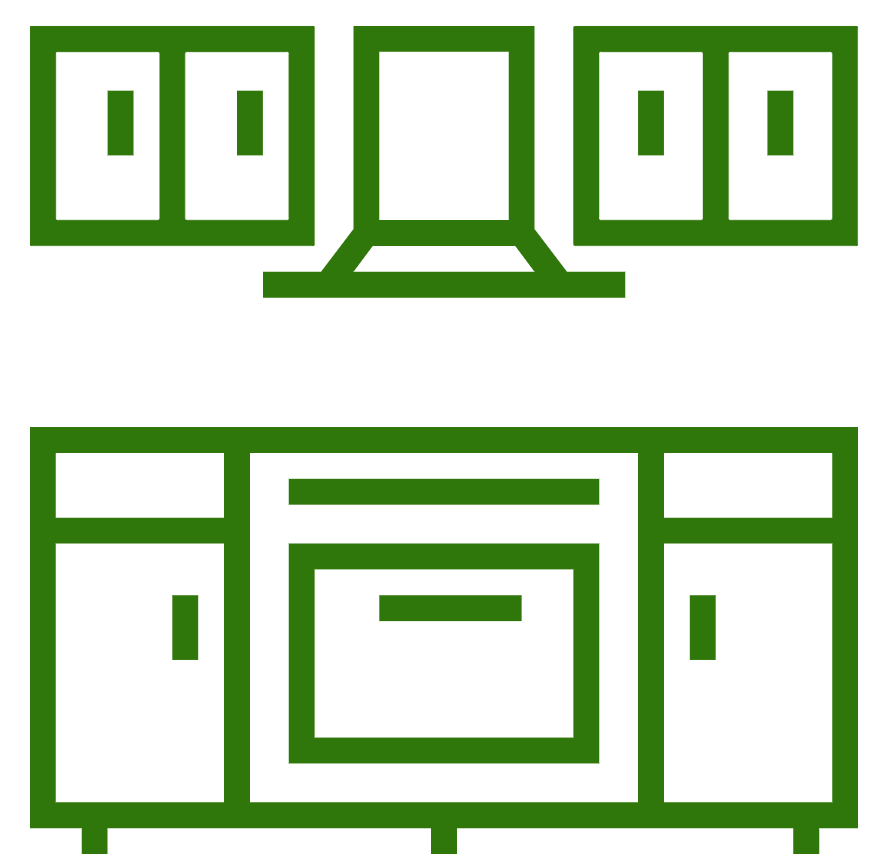 Fully-Stocked Kitchen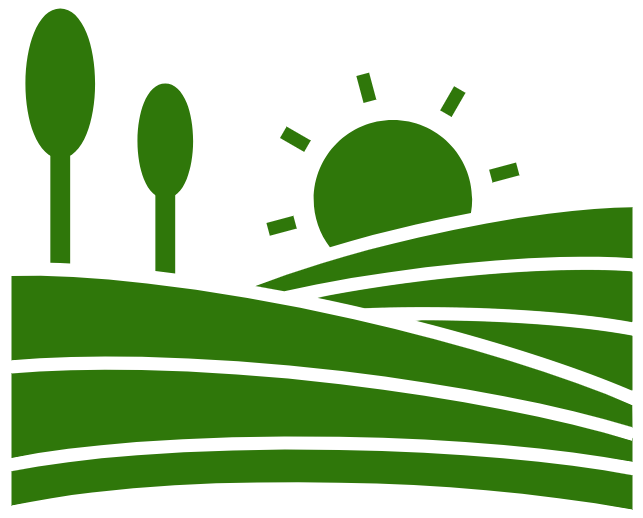 Gorgeous Grounds Fast Wifi
Coffee Bar Washer & Dryer Free Parking Patio
Indoor Fireplace

3 Large TVs Wedding & Events Venue
4 Bedrooms
Depending on your needs, all four bedrooms are available to book or just two bedrooms. Either way, you will have the entire house all to yourself.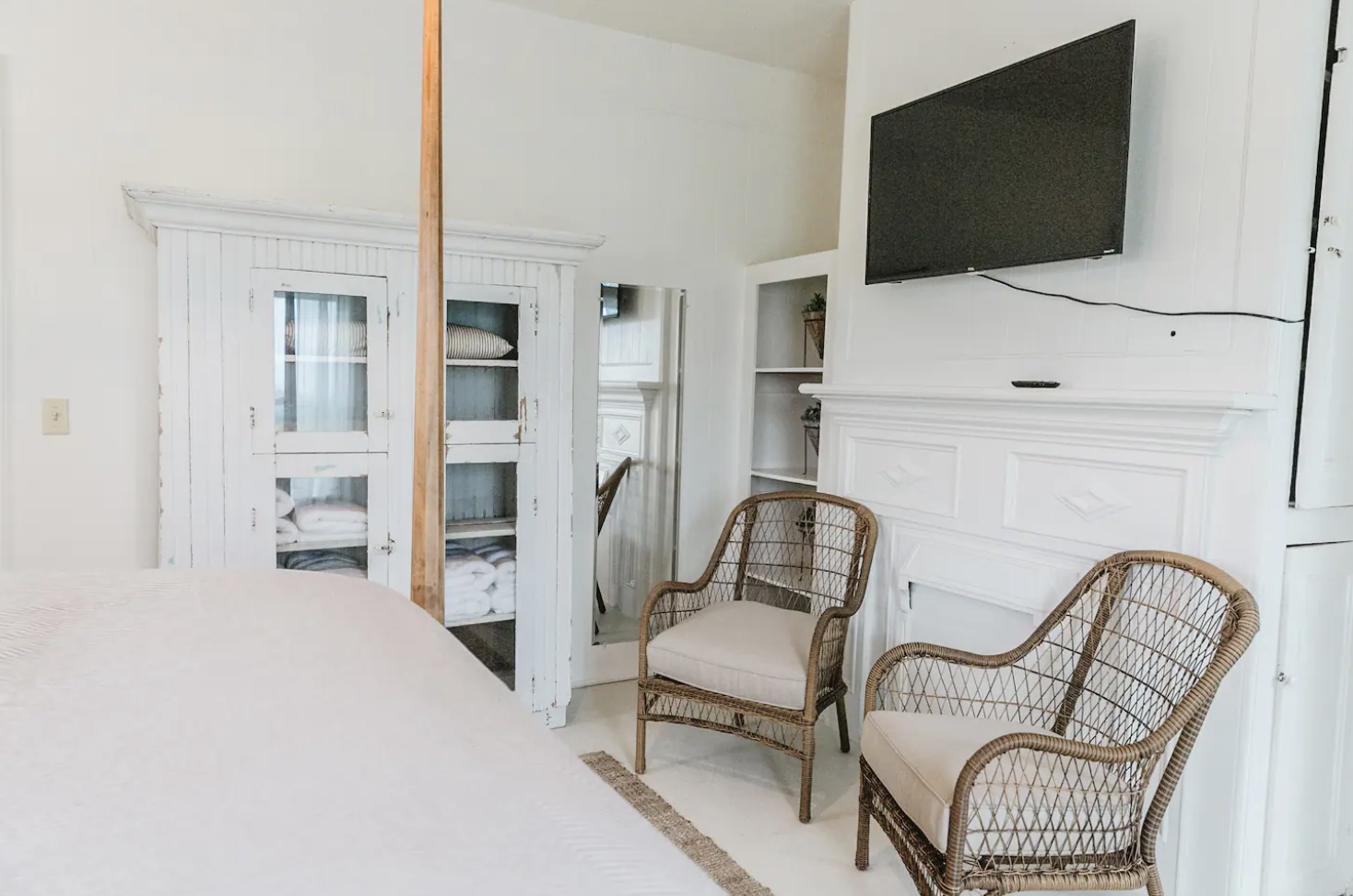 1.5 Bathrooms
More towels than you could possibly need, shampoo and soap for days, and more than enough counter space for your hair dryer, straightener, face creams, and more! One full bathroom with a tub/shower downstairs, and a spacious half bath upstairs.
Fully-Stocked Kitchen
This kitchen is a baker's paradise and a chef's heaven. You will have everything you need to whip up your family's favorite dessert or a romantic dinner for your special someone.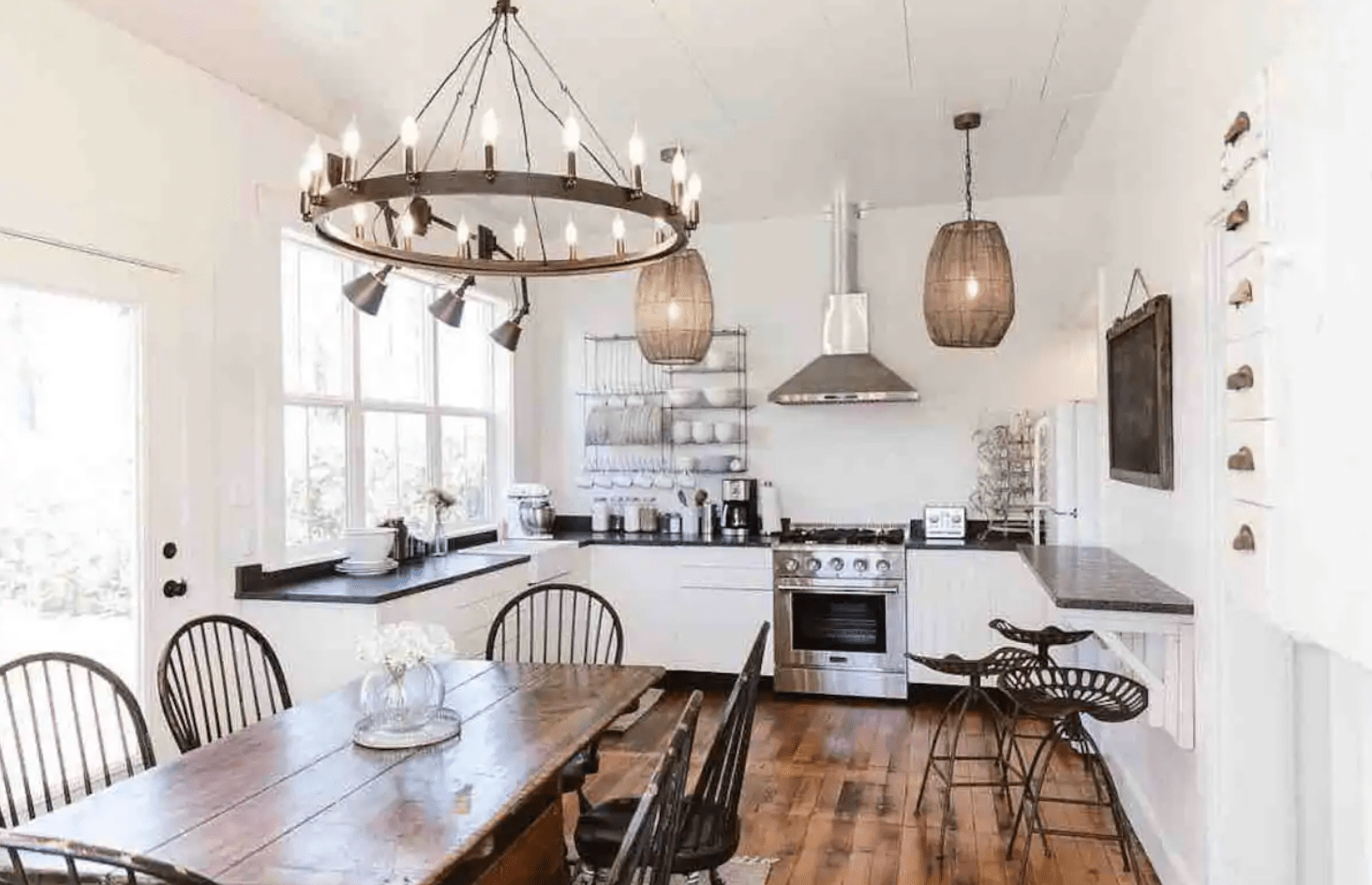 Gorgeous Grounds
Explore the picturesque surroundings! You are on a 120 acre dairy farm..get out and breathe in some fresh air as you soak in the beauty of this sacred place.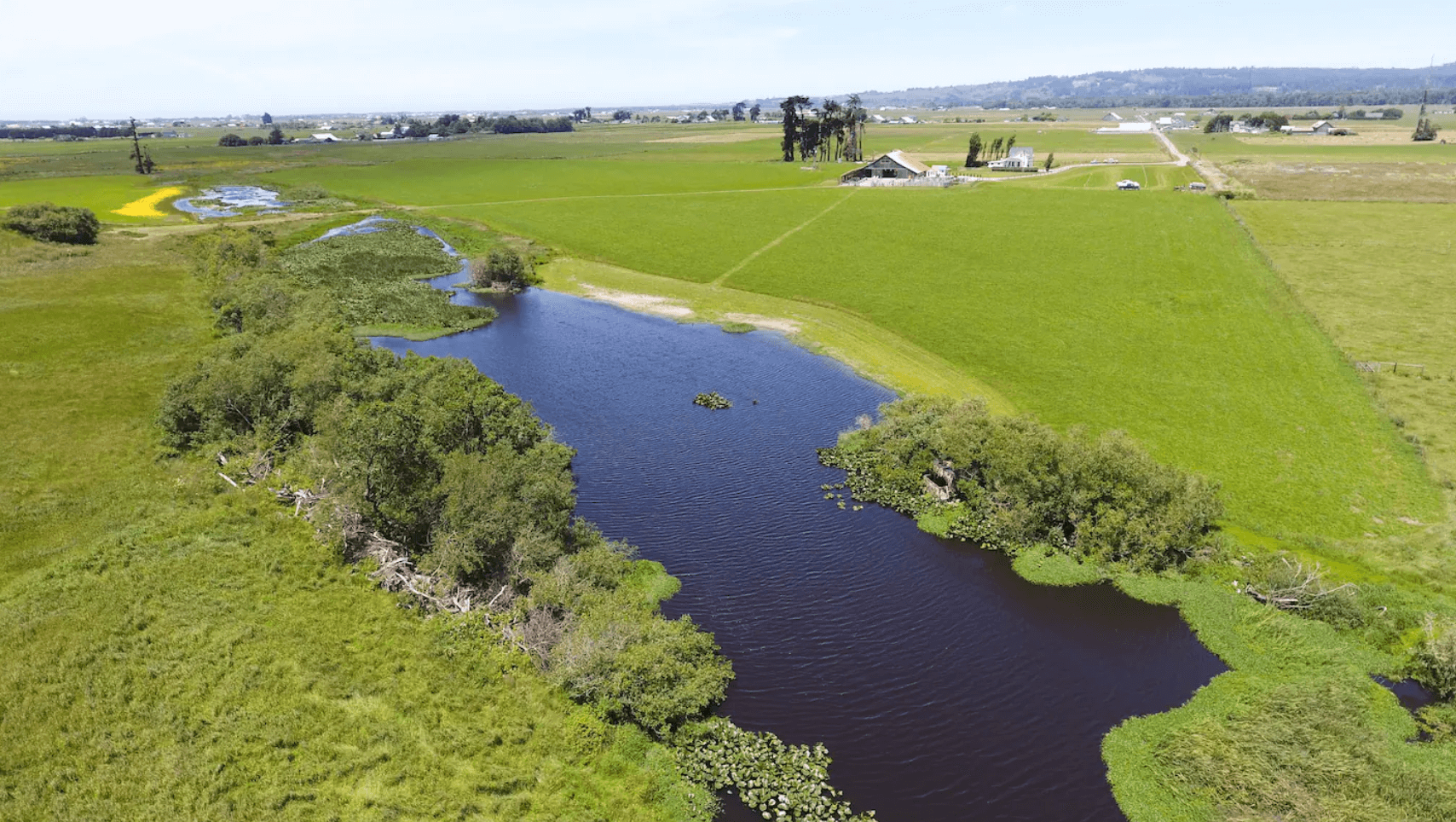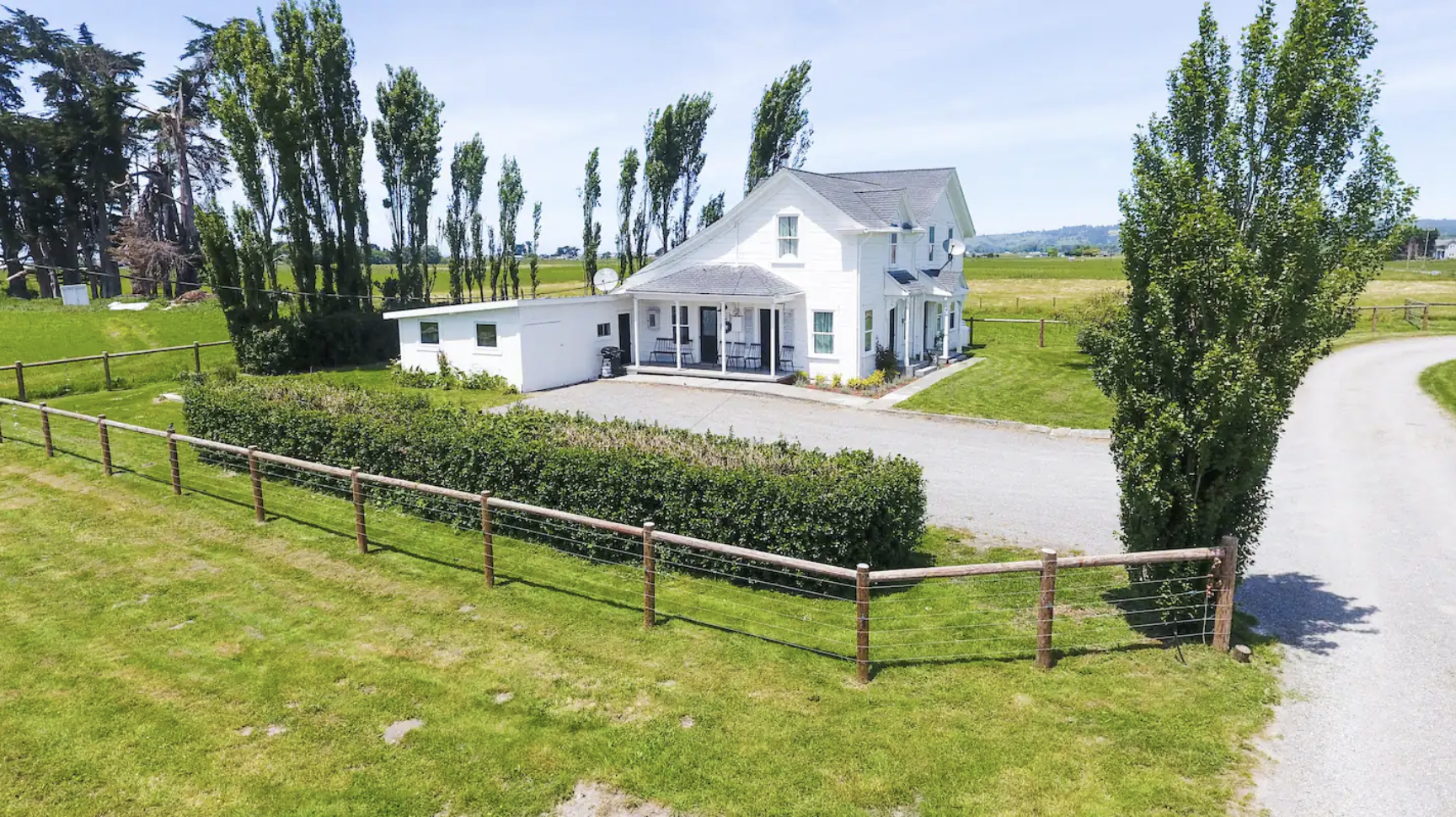 Fast Wifi
If everyone can't agree on movie night, don't sweat it. The WiFi at the Farm Stay at Bluff is more than capable of handling multiple streaming devices! Watch Netflix in the living room, Disney+ in the downstairs master, and Hulu in the twin room upstairs without issue.
Coffee Bar
Start your morning with a fresh cup of jo or a piping hot tea in your signature Farmer's Daughter mug whatever you fancy.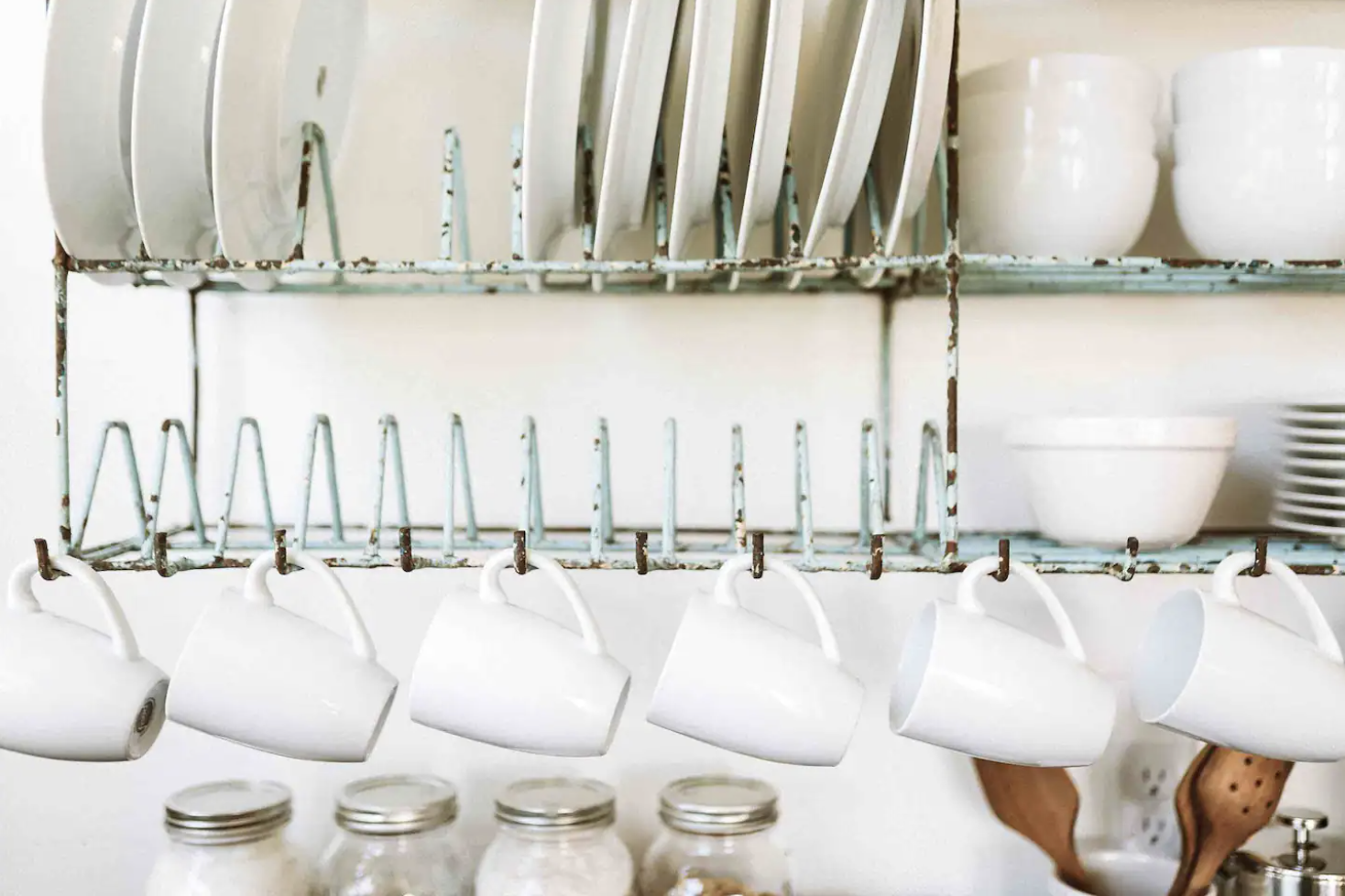 Washer & Dryer
Should you need to do a load of laundry, Merritt's got you covered with everything you might need to wash and dry your garments with ease!
Free Parking
Whether you've got a Mini Cooper, an RV, or a Tesla, you'll have more than enough space to park your ride(s).
Patio
Enjoy early morning sunrises on your front porch with a piping cup of coffee, or late afternoon sunsets on the back patio with a refreshing spritzer.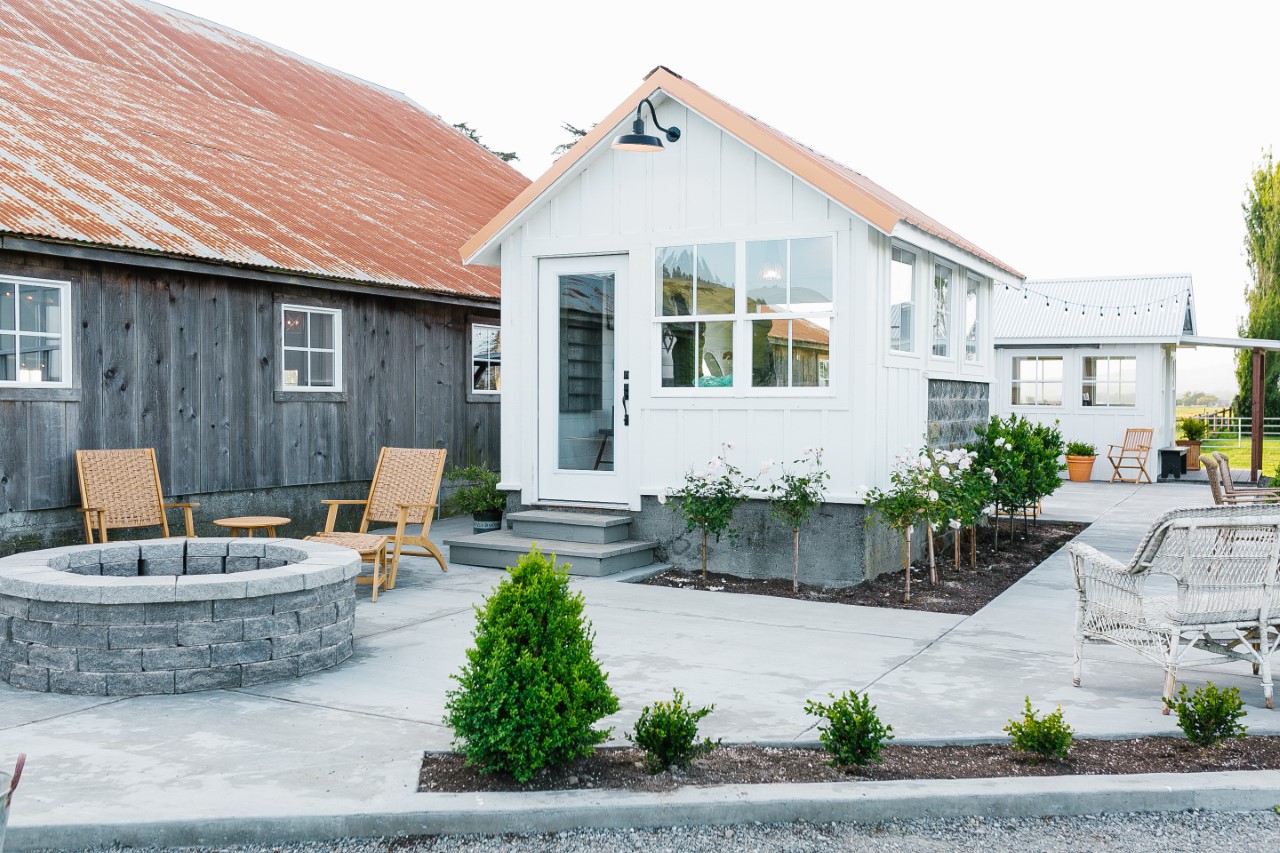 Indoor Fireplace
Turn on some smooth jazz, grab a glass of cabernet, and cozy up to the ornate, antique, but ever-so-powerful wood burning stove.
3 Large TVs
Watch the morning news from bed while the kiddos watch cartoons upstairs...and then enjoy family movie night in the living room (complete with popcorn of course) .
Wedding & Events Venue
Plan a wedding, anniversary, or major birthday celebration in Merritt's incredible barn next door to the Farm Stay at the Bluff. Discover more about these opportunities by contacting Farmland Events.
The
Host
Meet the Brodt family — multi-generational, Northern California dairy farmers. Merritt is a mother of 3, grandmother of 4, owner of 500 dairy cows, and founder of the Farmer's Daughter...oh, and yes, your Airbnb host as well! To hear more of her story and the story behind this majestic place, check out Merritt's interview on the Behind the Stays podcast.
And the next time you're at the grocery store and pick up a delicious block of Rumiano's Cheese or a pint of Humboldt Creamery's ice cream, say a little "thank you" to Merritt and the Brodt family...chances are, the milk came from one of their cows!
Explore the
Outdoors
The Farm Stay at the Bluff is nestled just a couple of miles outside of the historic town of Ferndale, California in Humboldt County. Ferndale, also known as "cow town," is a lush, coastal town known for its Victorian-style homes and just a few hours north of San Francisco.

Explore nearby hiking trails, the beach, a number of family-friendly parks and, of course, the Brodt Family Dairy.

Oh, and California's iconic Redwood's? Discover the vast beauty of these trees at the Redwood National Park, just a short 15-20 minute drive from the Farm Stay at Bluff.

Local
Eateries
Did you know that Ferndale is the hometown of celebrity chef and TV personality, Guy Fieri? He spent his childhood there and is apparently so fond of his hometown that he recently purchased the 118-year-old Ferndale Meat Company where he worked as a kid making beef jerky.

Discover fine dining, casual bites, and boutique grocery stores just a hop, skip, and half a jump away from the Farm Stay at Bluff.
Hotel Ivanhoe Restaurant & Saloon
Featured on Food Network, the Hotel Ivanhoe Restaurant & Saloon serves up steaks and old-school Italian-American fare like its famous Thursday-night chicken cacciatore. Enjoy live music in the saloon from 6-9pm on Thursdays.
Tuya's Authentic Mexican
An authentic Mexican restaurant with a contemporary twist, Tuya's brims with fresh flavor from its exciting menu, vibrant local art, and warm sense of community. Enjoy house-made tortillas, a mix of classic and inventive entrees, and beer and wine.
VI Restaurant and Tavern
Located in the historic Victorian Inn, VI Restaurant blends innovative California cuisine with classic staples of the Pacific Northwest.
No Brand Burger Stand
Tiny but tasty burger stand on the way into town serving up a variety of juicy grass-fed beef burgers, fries and milkshakes. Limited seating inside; picnic table seating outside.
Ferndale Pizza Company
Beloved local pizza eatery featuring pizzas thick with local cheese, as well as Italian sandwiches, a salad bar, and classic Italian-American entrees from lasagna to eggplant Parmesan.
Follow their
Journey
Get a behind-the-scenes look at what day-to-day life at the Bluff looks like, and stay up-to-date on the latest events and activities happening in and around the area, by following them @AtTheBluff.
Places to
Exercise
Worried your exercise routine might take a hit while you're traveling? Think again. There are a plethora of hikes, walks, and running trails nearby, but if you're determined to find a treadmill, take a swim, or pound some iron, check out these three gyms just a short drive from The Farm Stay at the Bluff.
This is the cutest Airbnb you will find. Merritt has created a stay that is beyond words. If you love modern farmhouse with over the top details and personal touches, you will not be disappointed.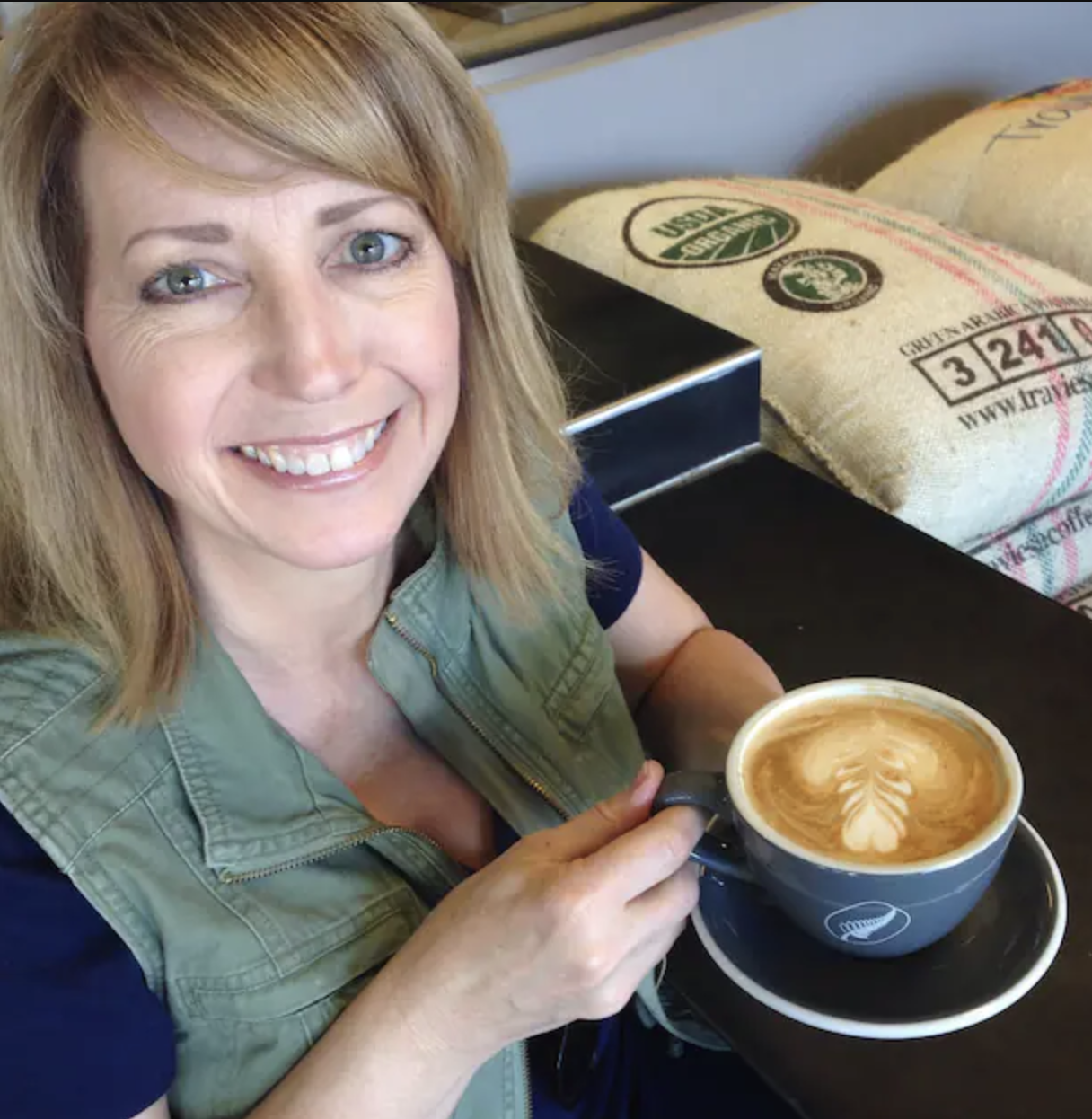 Rhonda
My family and I spend six days here and this place is absolutely a piece of heaven on earth! Spacious. Beautiful. Clean. The views are priceless.

The house itself is a beautiful piece of history. We found the house to be clean and had all the essential amenities. The location is also near everything from the downtown, to Eureka and Arcata, the ocean and the National and state redwood parks.

Communication with the host was excellent. Merritt provided great recommendations! We hope to be back again.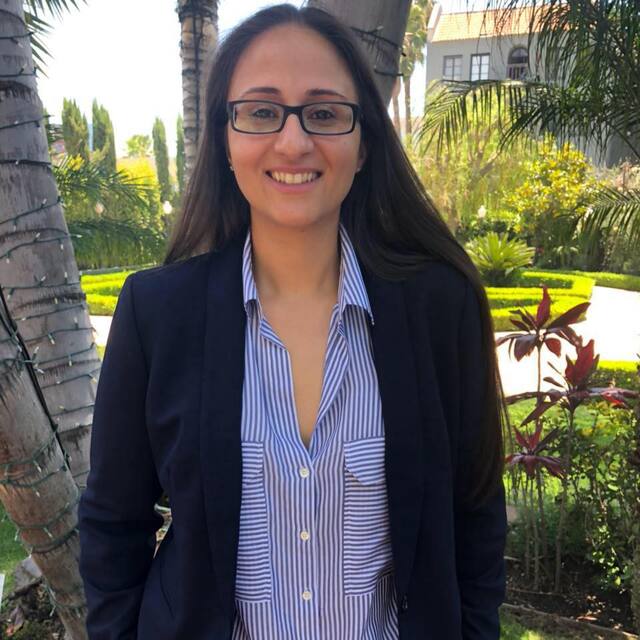 Sharlene
Ferndale was a second home for as a child as I grew up making the trip down from Washington for the past 30 years. This time I wanted to bring my own family to meet in the middle with the parents and Merritt's house was perfect for a large gathering. We have 3 small children and a baby and her property was dreamy! Really enjoyed the communication with her and all the little add-ons she did to make the stay comfortable!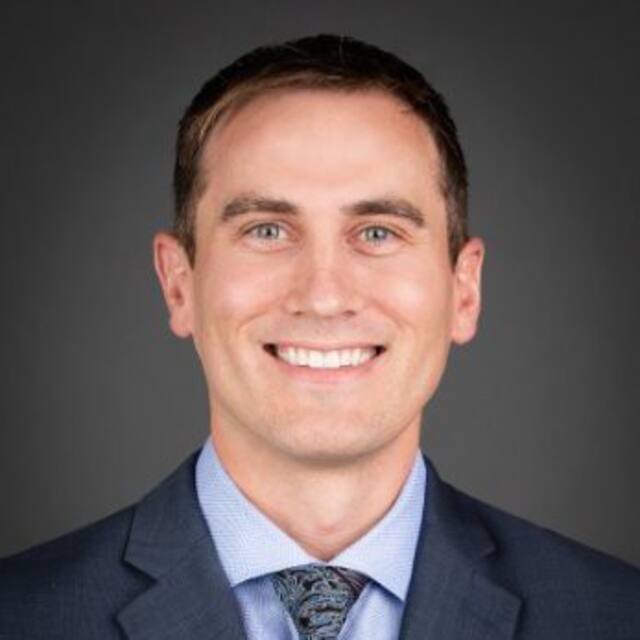 John
Receive
Notifications
Interested in staying at this incredible place? Check availability here or follow this stay and request to be notified about last-minute cancellations, possible deals, and availability during specific dates by submitting your travel start and end dates.