Welcome to Laura & Carollani's
The Sagecliffe Satori
📍Quincy, Washington
The
Space
Enjoy unforgettable views of the Columbia River, the Ancient Lakes wine region, and miles of surrounding wilderness. This exquisite and comfortable Olson Kundig-designed 1-bedroom home accommodates up to 4 people and sits near the cliff's edge of the Columbia River Gorge in Quincy, Washington.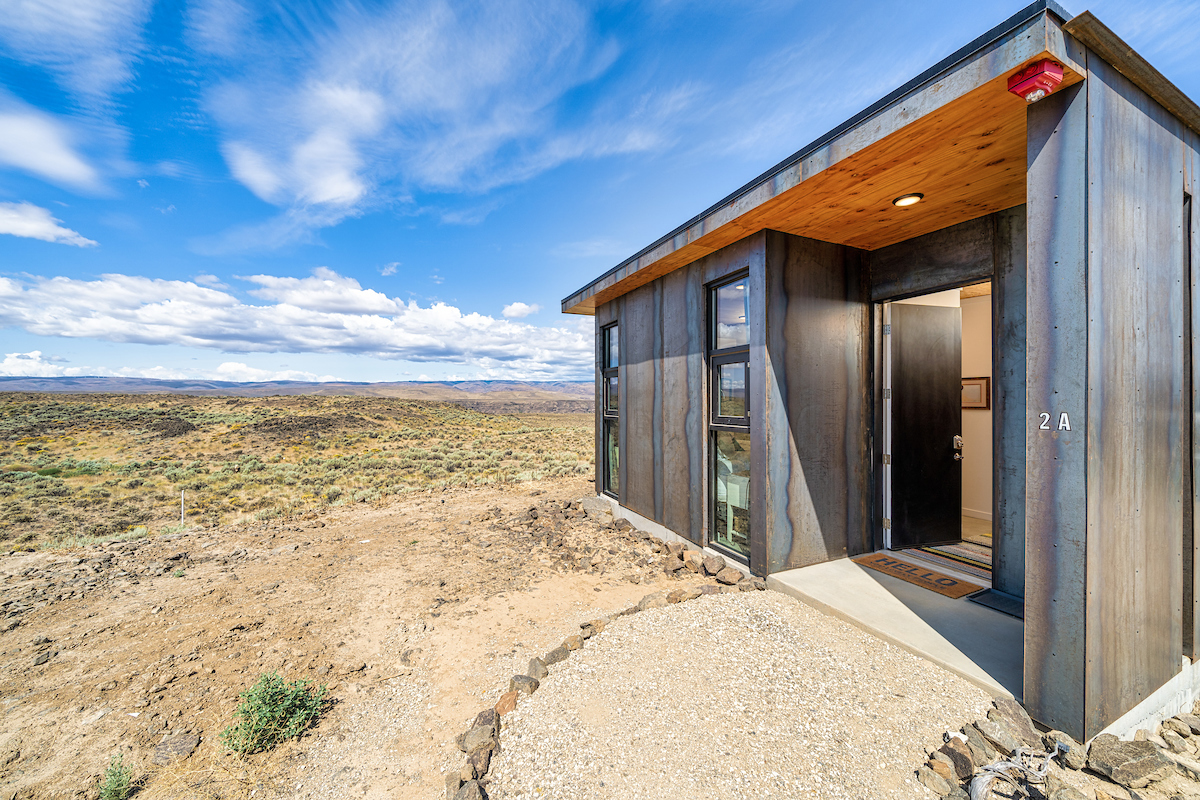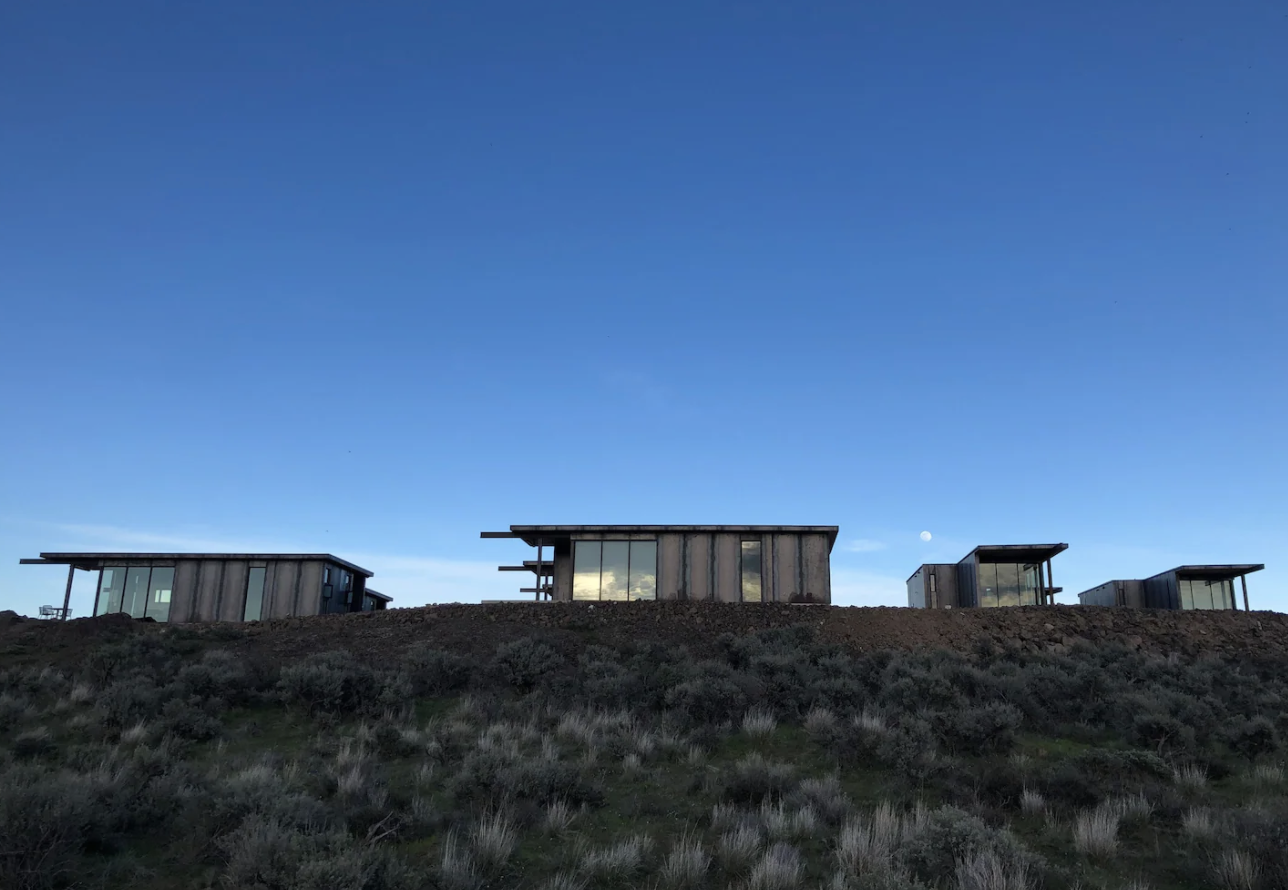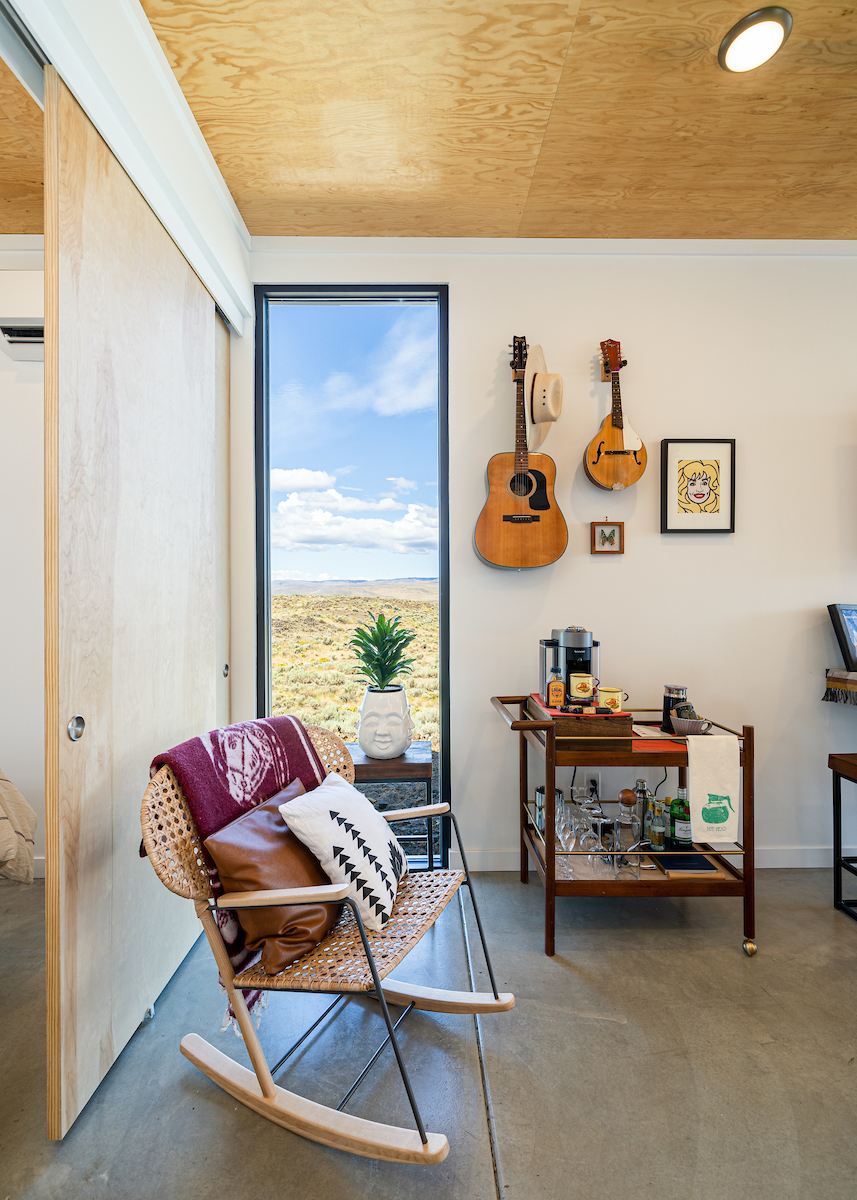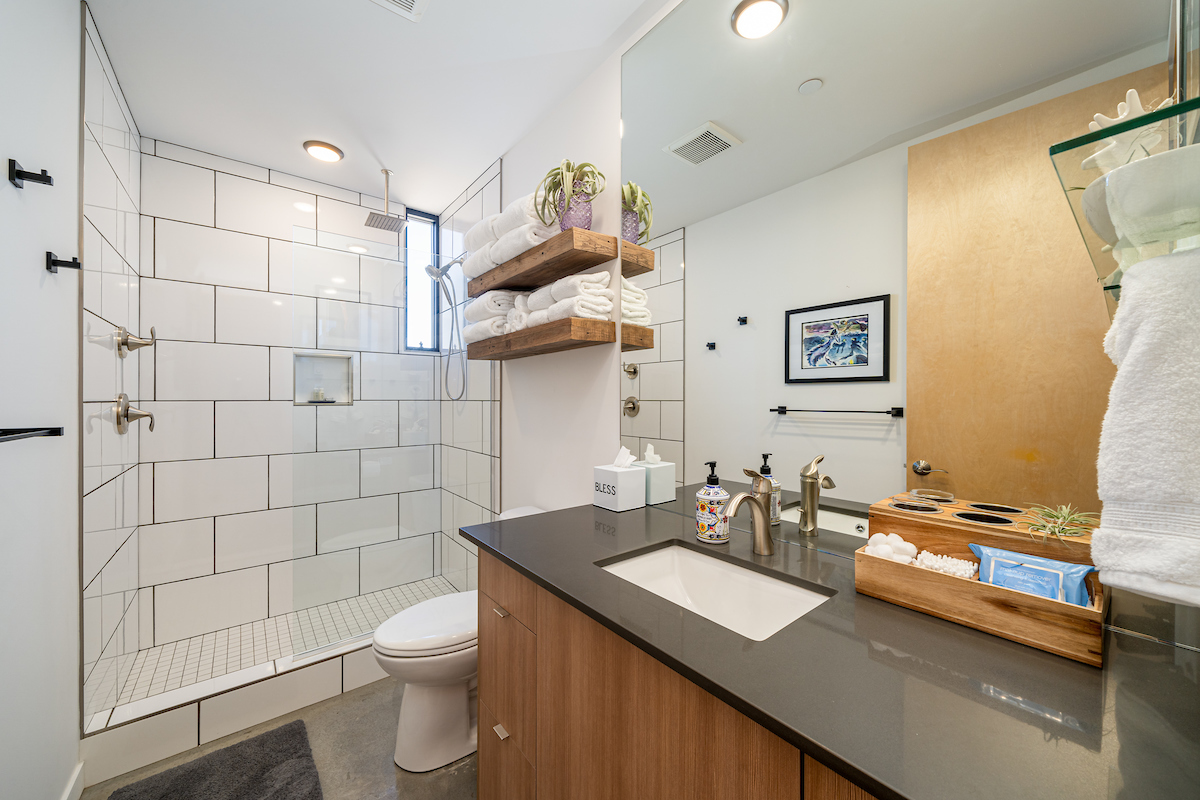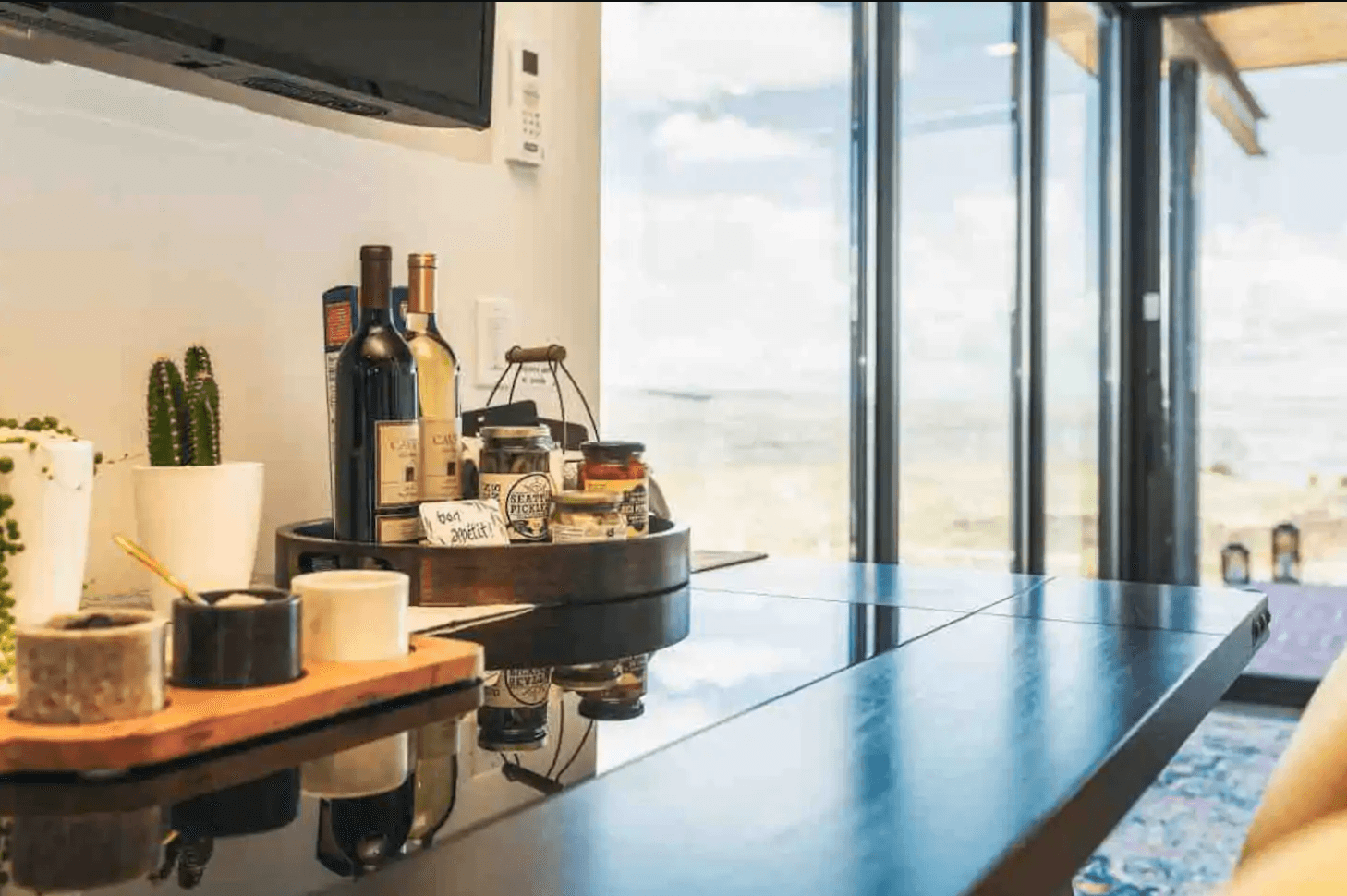 The
Amenities
Settle in for a luxurious retreat with every amenity that concert goers, wine lovers, outdoors enthusiasts, environmentalists, couples, friends, artists, musicians, writers and readers might need.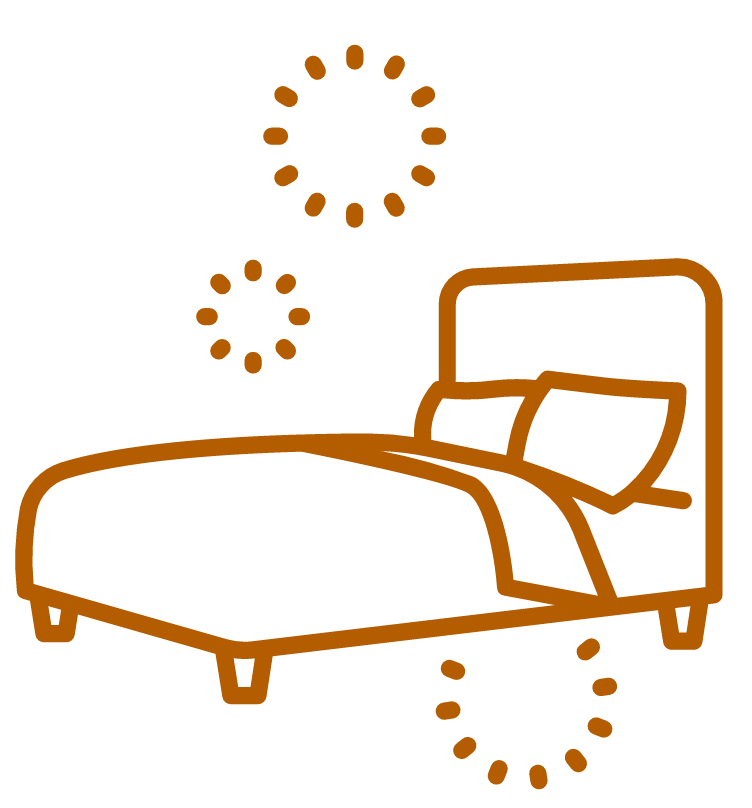 1 Bedroom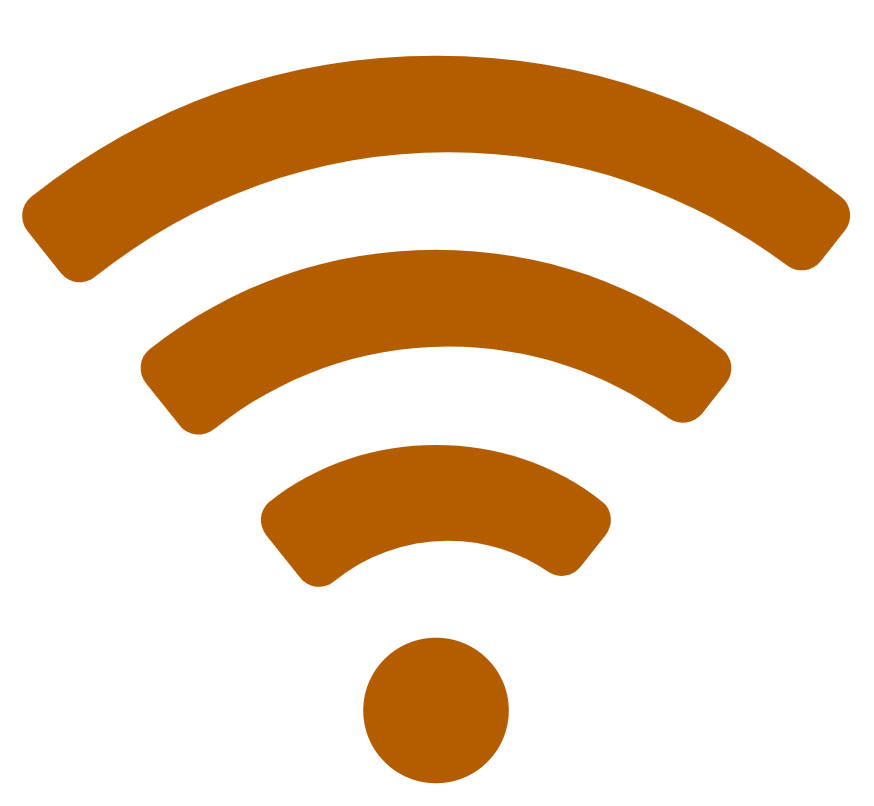 Fast Wifi


Massive TV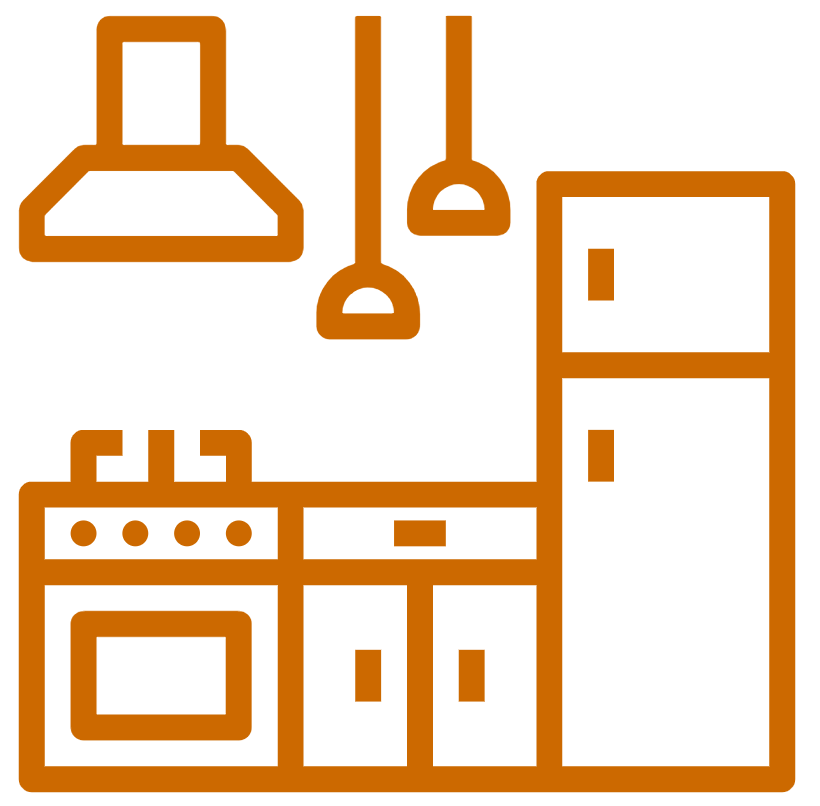 Fully-Stocked Kitchen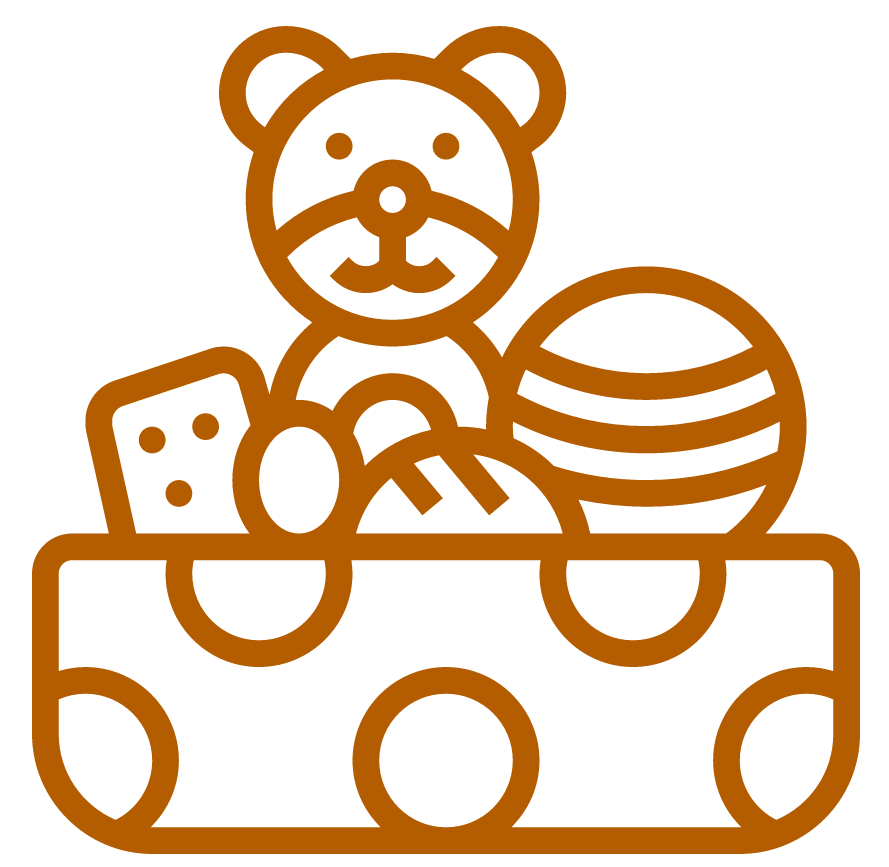 Children's Books and Toys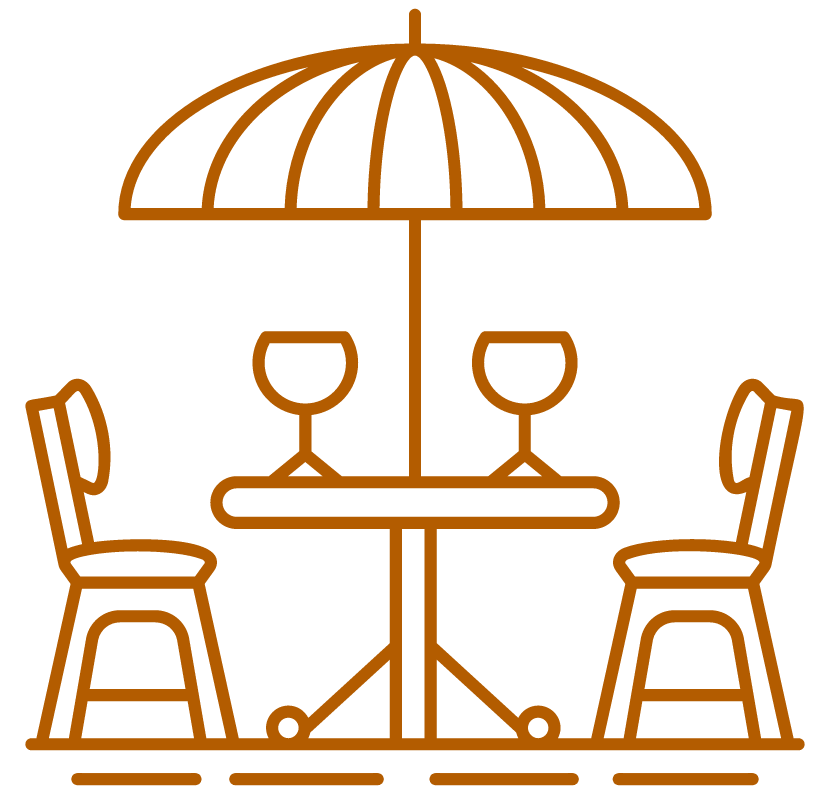 Patio with a view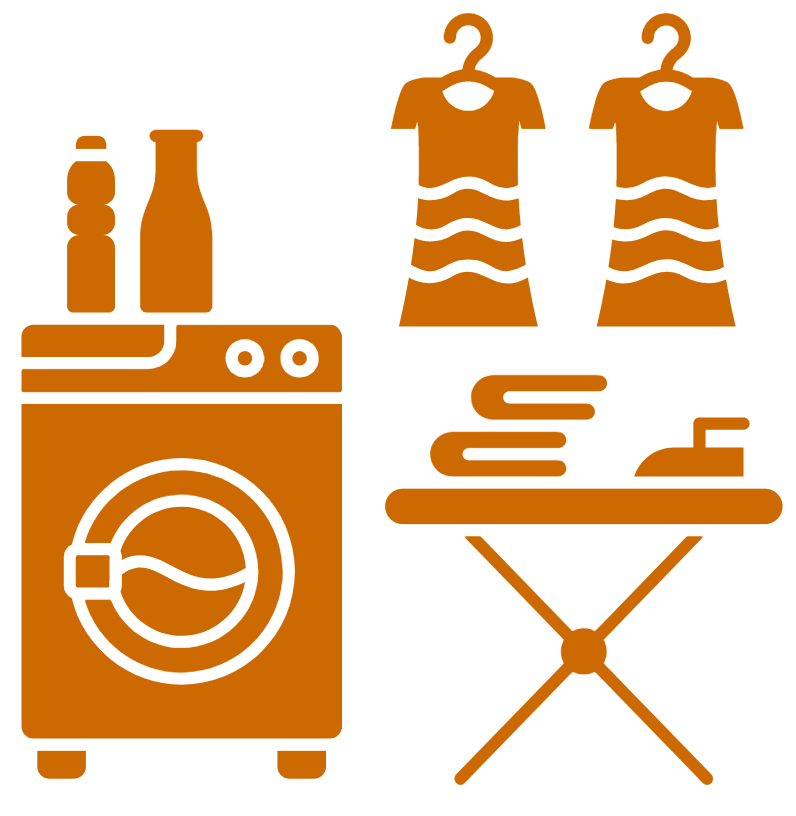 Washer & Dryer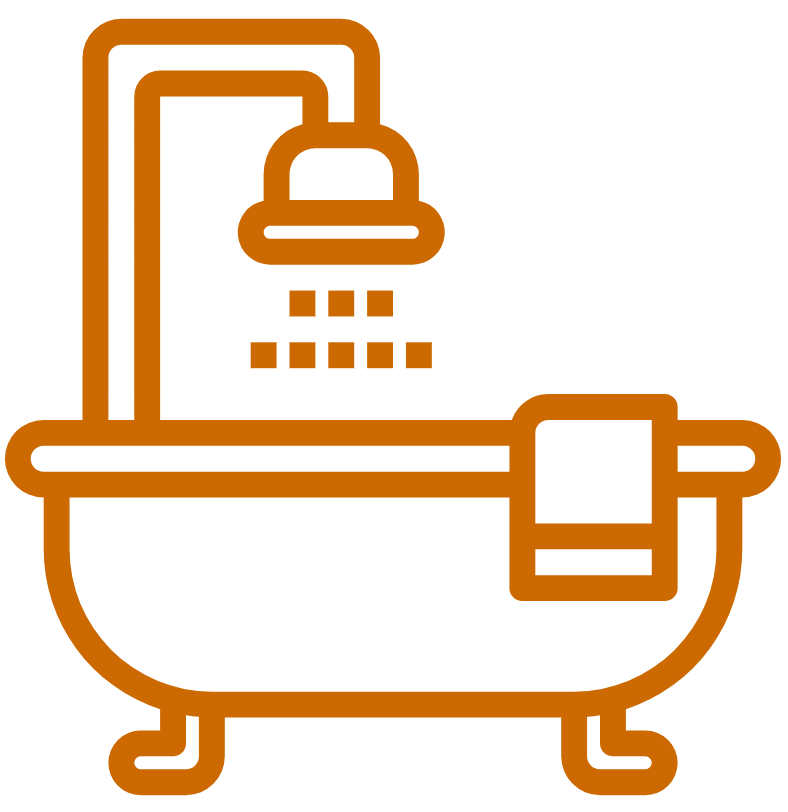 Fully Stocked Bathroom Free Parking & EV Charger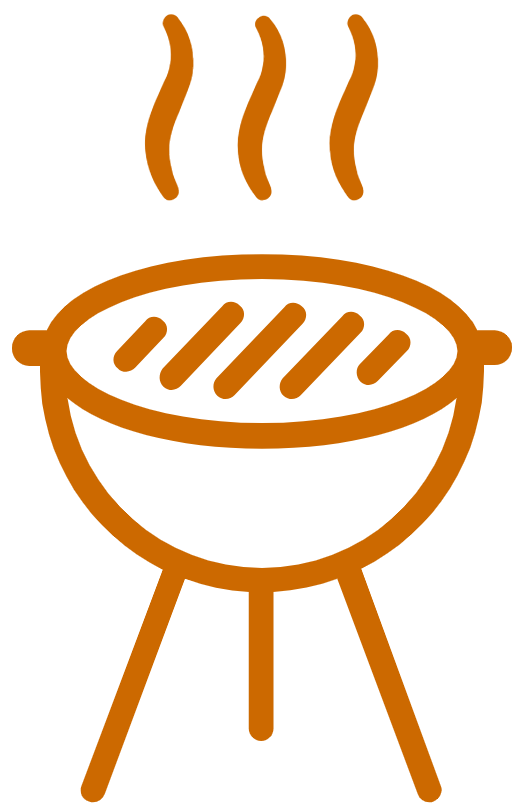 Electric Grill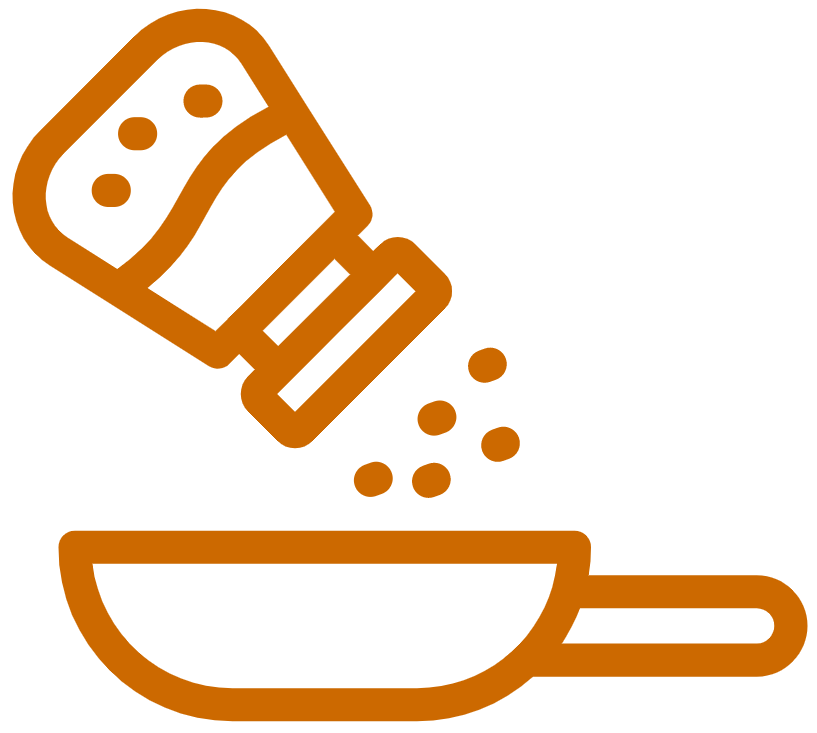 Cooking Spices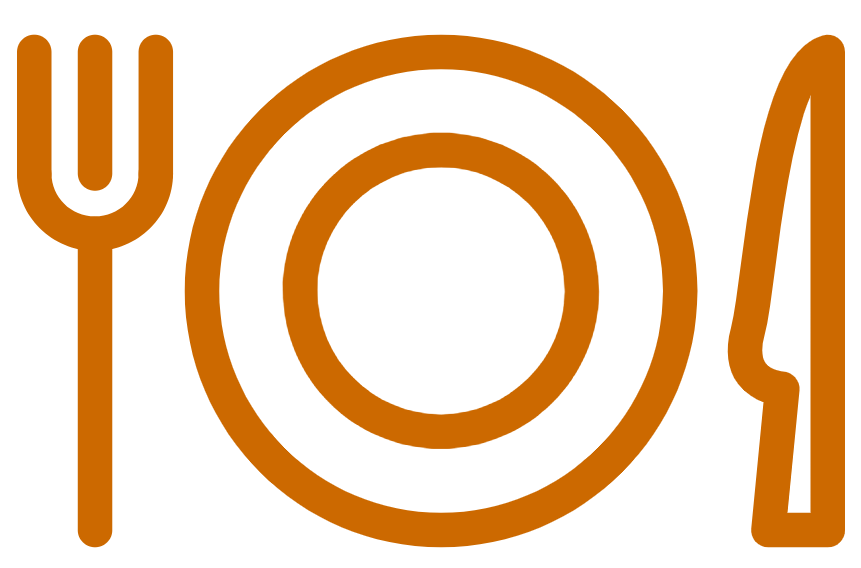 Dishes and Silverware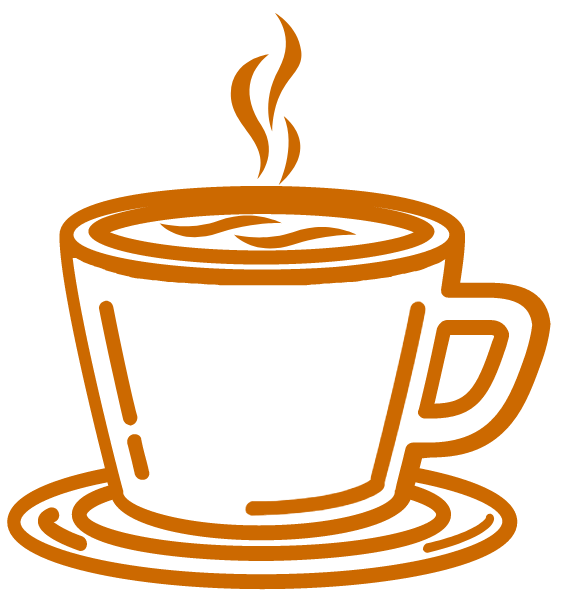 Coffee Bar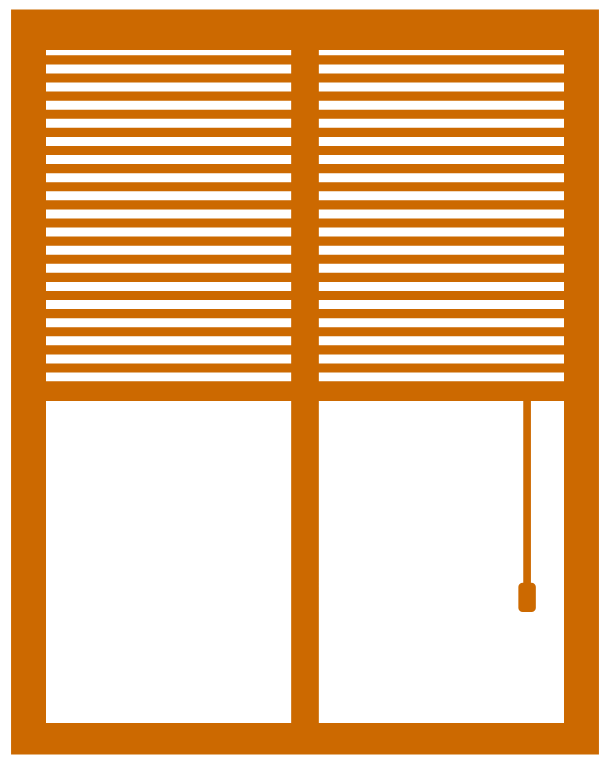 Room-darkening Shades
1 Bedroom
Wake up refreshed after a deep sleep in a king-sized bed with a mattress that feels like Casper, Purple, and Nectar had a baby. Snag the weighted blanket from the living room to augment your REM.
Fast Wifi
Wicked-fast wifi so you can hop on that work Zoom call, FaceTime with your loved ones, or finally build that website you've been meaning to get to without worrying about connection lags or slow load time.
Massive TV
If you must catch up on your favorite series while at Sagecliffe Satori, do so via the massive television and immersive surround sound. You haven't binged like this before...
Fully-Stocked Kitchen
Cook up a scrumptious beef bourguignon or whip up a nice vegetarian omelet in this inviting kitchen. You'll have every kind of knife, garlic press, and hot pad you might need. Plus, some treats and a few basic essentials to get you going.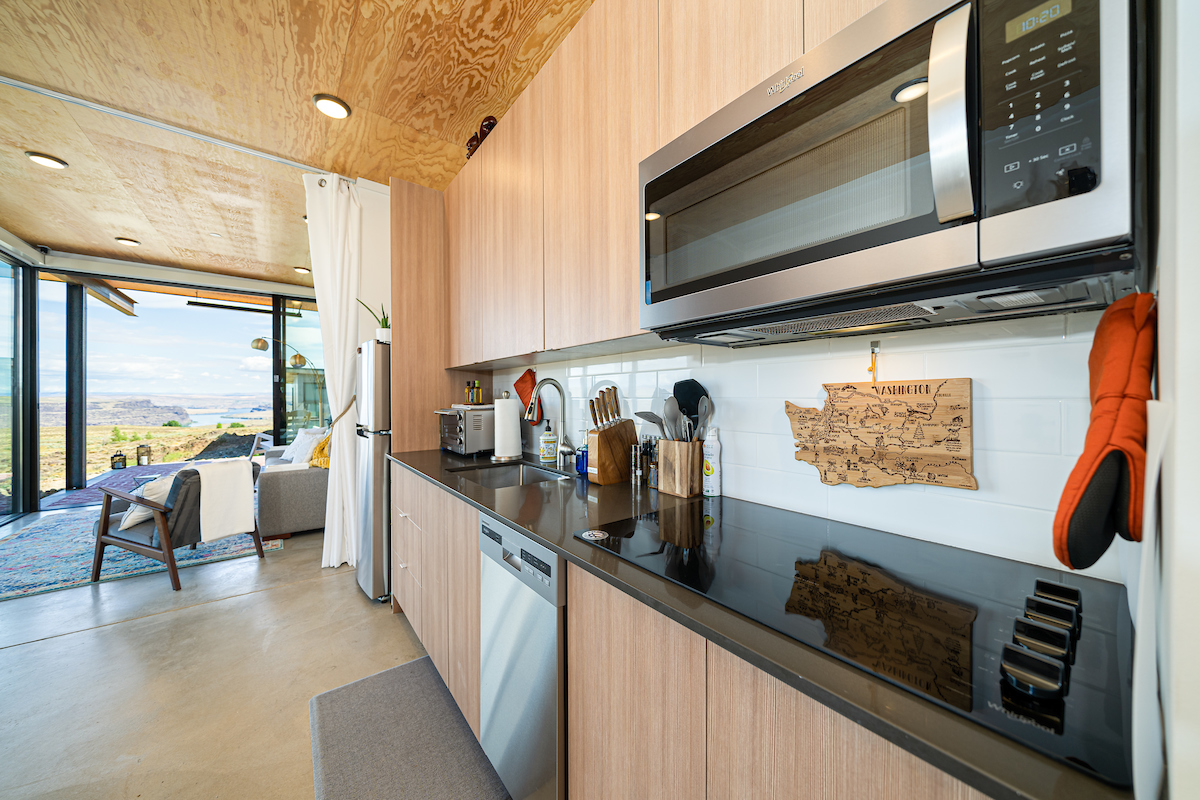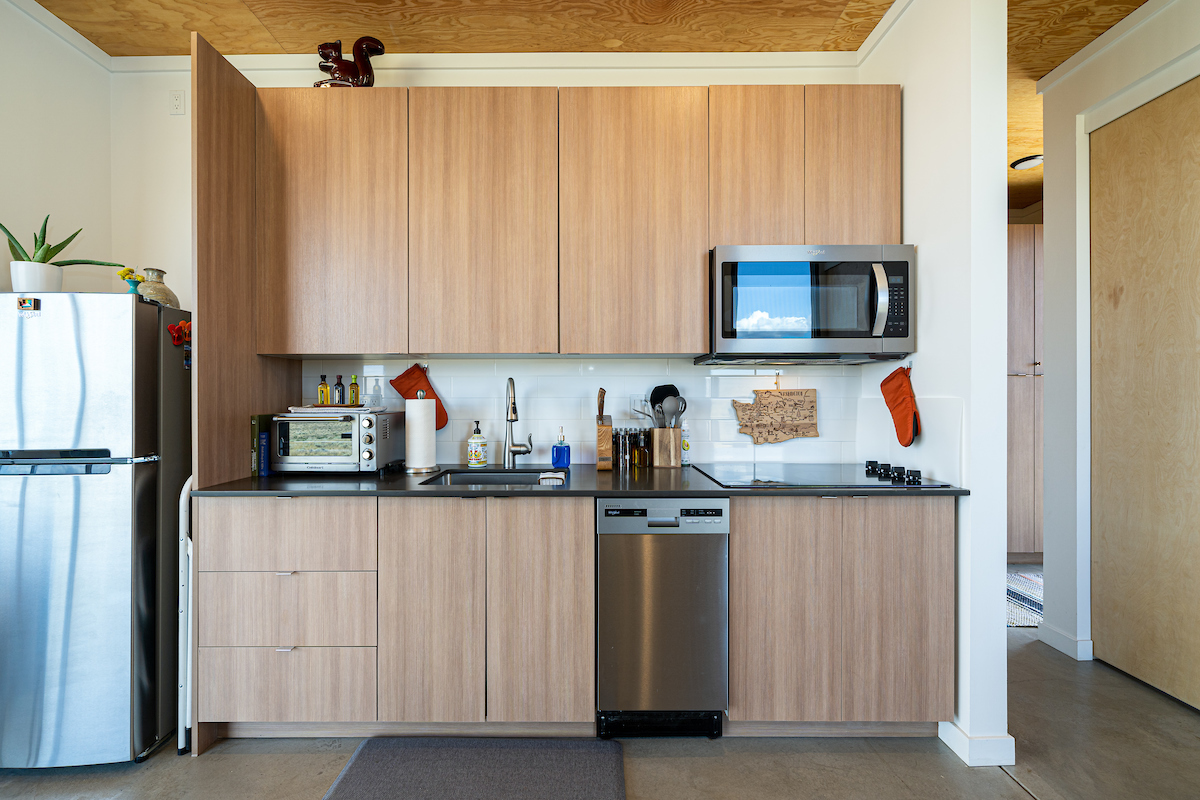 Children's Books and Toys
Keep the kiddos entertained with games, stories, coloring books, and a glow in the dark bluetooth speaker!
Patio with a view
You THINK you've seen incredible sunrises and sunsets...but wait until you witness the majesty of the sky from this patio. No filter necessary.
Washer & Dryer
If you think laundry is a chore, wait until you start a load at The Sagecliffe Satori. These machines do the job and then some...and the detergent? You'll never want to use Tide again.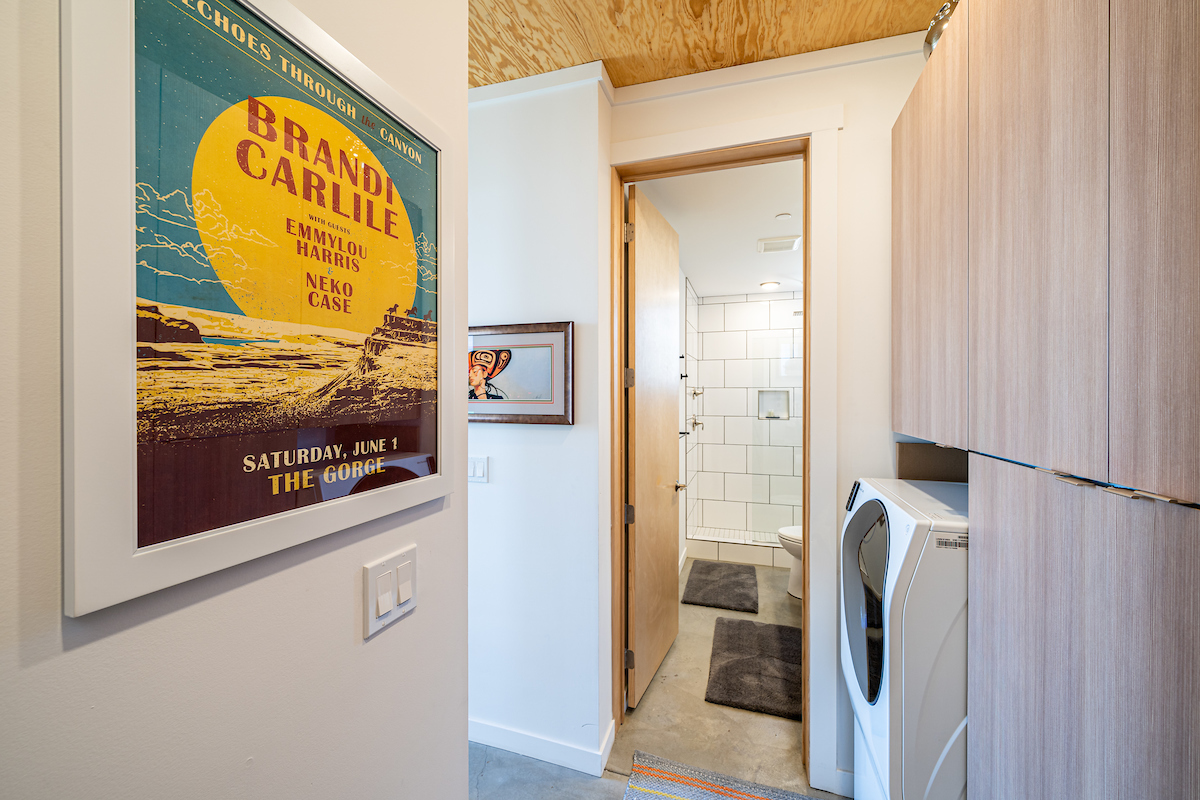 Fully Stocked Bathroom
There's a spa a 5-minute walk from The Sagecliffe Satori, but you might think twice before booking an appointment because this bathroom is pure zen and equipped with everything you might need to unwind (face masks included!).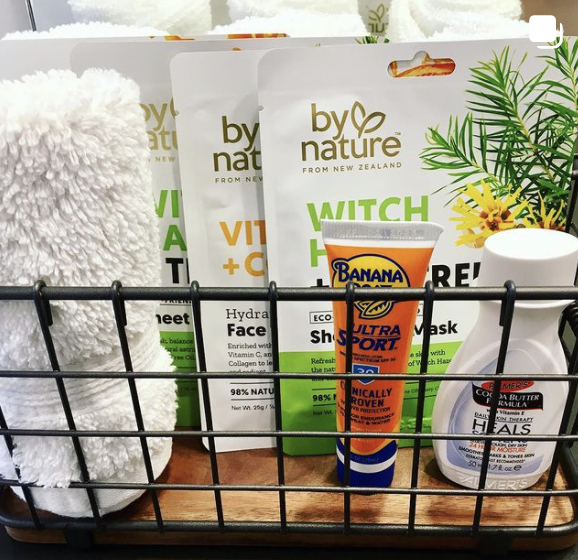 Free Parking & EV Charger
Whether you've got a Mini Cooper, an RV, or a Tesla, you'll have more than enough space to park your ride.
Electric Grill
Prepare a nice filet or fresh Atlantic Salmon on the electric grill as you gaze out over The Gorge...it's a meditative experience.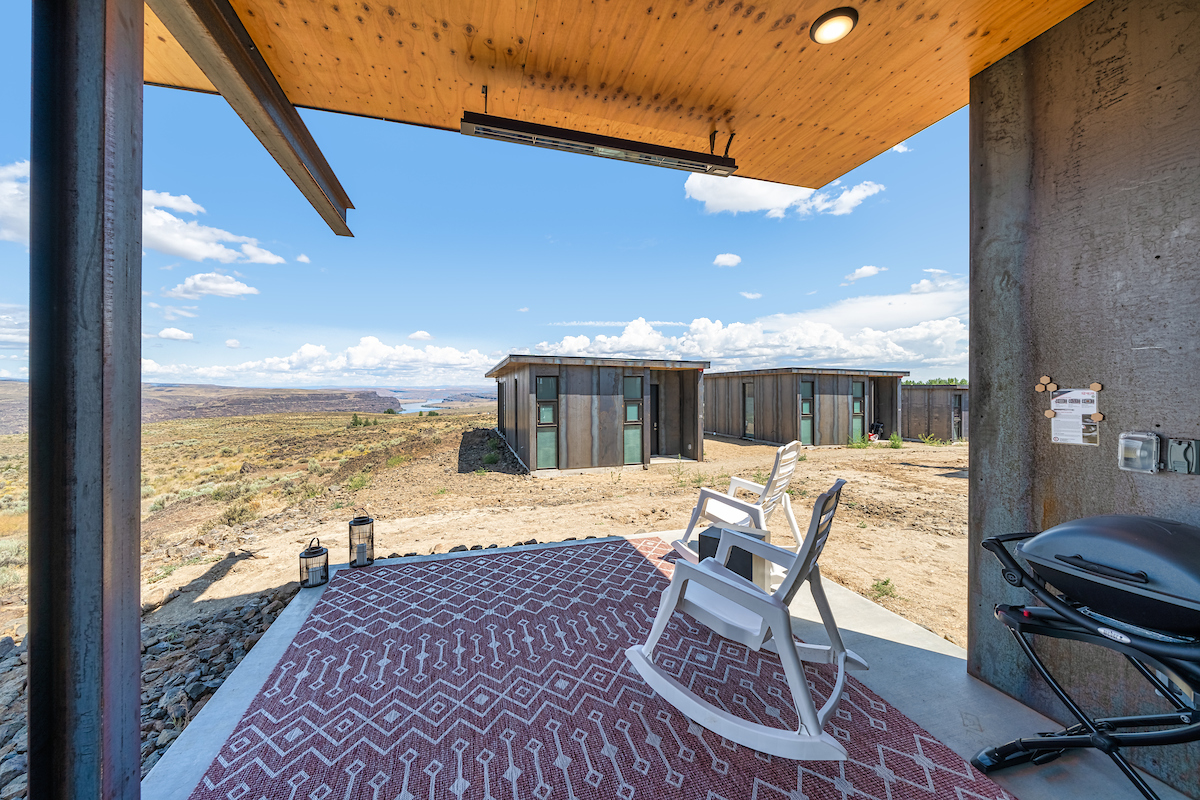 Cooking Spices
Sugar, spice, and everything nice! The Sagecliffe Satori has everything you need to prepare breakfast, lunch, dinner, and dessert. Leave the thyme and olive oil at home...they have it all!
Dishes and Silverware
They've got platters and soup bowls a plenty; chic cutlery and steak knives, galore. You want salad plates? They've got many! Have no fear, when you're here, you shan't need more.
Coffee Bar
Whether you're a latte person, prefer your coffee in a french press, or more of a pour over kinda gal, The Sagecliffe Satori has got you covered.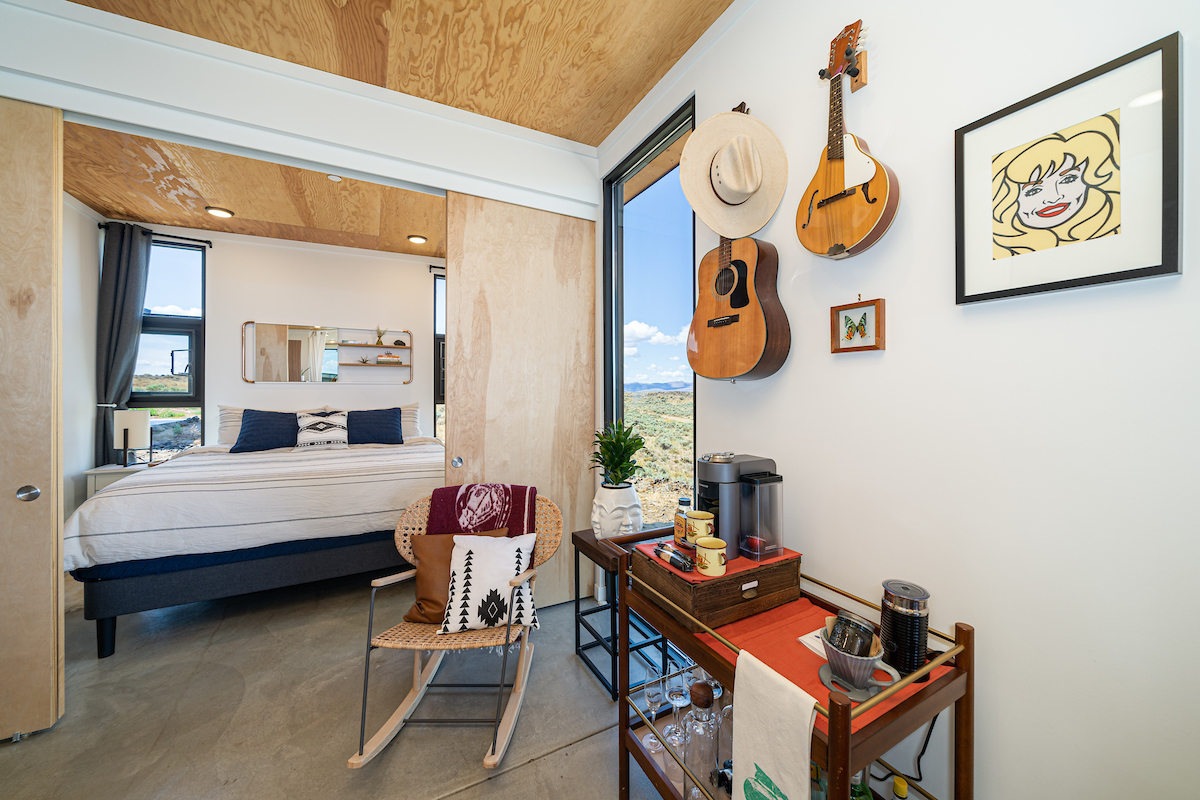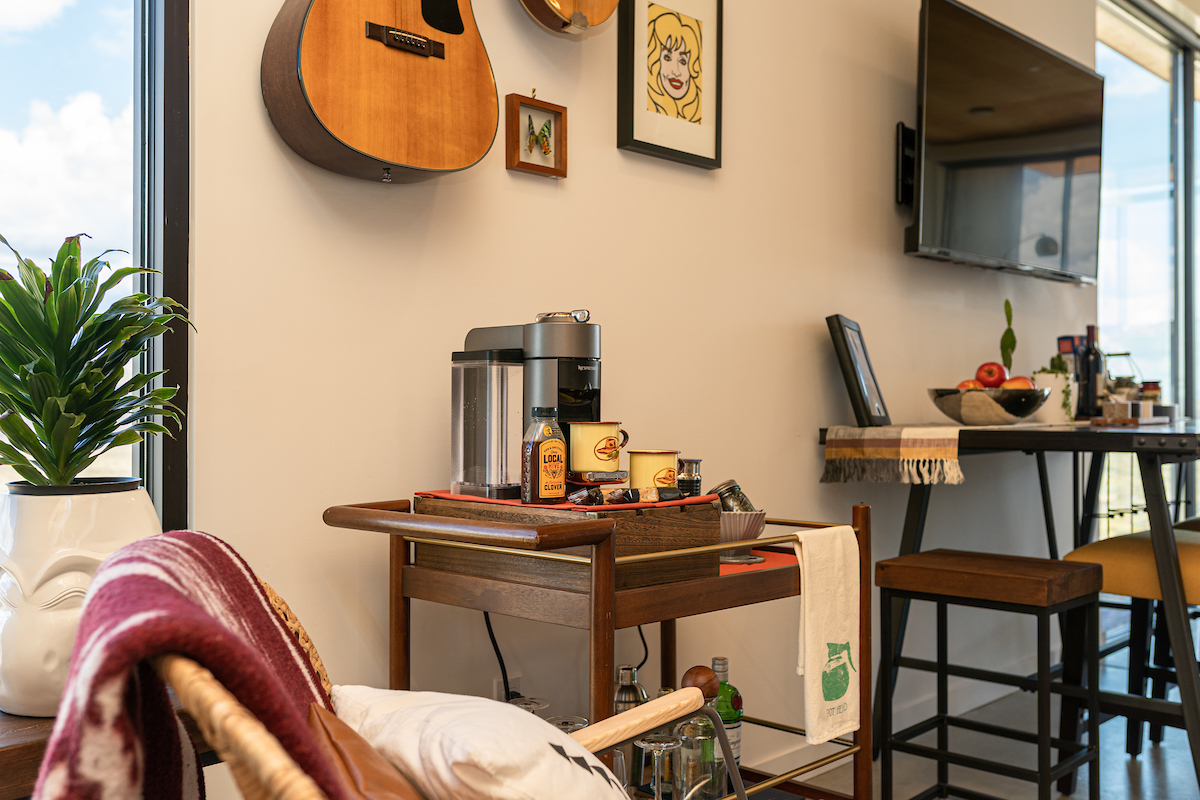 Room-darkening Shades
Need some extra shut eye? Or crave a bit more privacy at night? Simple cue the fancy, retractable shades in the living room with the push of a button, draw the blackout curtains in the bedroom, and get settled in for one of the best sleeps you'll ever have.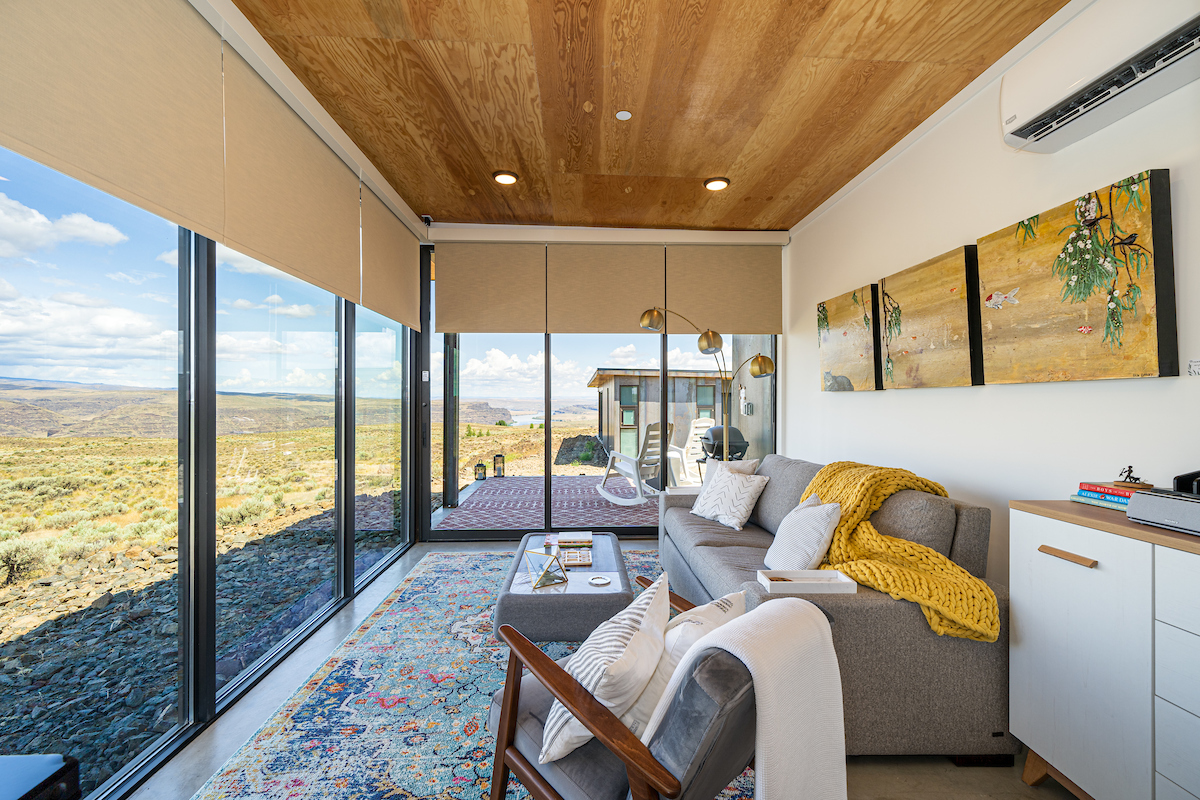 The
Hosts
Laura and Carollani are what you might call "experience optimizers." They love to travel, try new restaurants, and explore off the beaten paths, but can't help but do so with a critical eye. They often ask each other, "what would you do differently if you owned this space?" or "how might you enhance this experience to make it even more memorable?"

One afternoon, Laura and Carollani were having lunch with a few friends who worked in real estate investments and the bunch started chatting about up-and-coming neighborhoods in and around the greater Seattle area, but none of these areas particularly compelled Laura and Carollani.

Right before lunch wrapped up, one of their friends casually mentioned a new development out in Quincy, Washington — about 2.5 hours east of Seattle. This development was to feature a collective of luxury condos that overlooked the Columbia River Gorge.

And, while they didn't know it at the time, that moment was the genesis of what would become The Sagecliffe Satori. Tune in to their Behind the Stays interview to hear the inspiring story of how Laura and Carollani brought one of the most incredible and magical stays available on the Airbnb platform to life.


Explore the
Outdoors
Walk along desert roads and soak in the vast vistas, or go for a jog and swap your favorite playlist for the soothing serenades of the surrounding wildlife.
Dust off your moleskin notebook and resurrect that dream you had of writing a short story or the pilot episode of a tv series, as you admire the high desert landscape.
Take a five-minute walk to the Cave B Estate Winery to enjoy some of Oregon's finest wines or a fifteen-minute walk to the Columbia Gorge Amphitheatre to catch a concert. There's no shortage of things to take in during your stay at The Sagecliffe Satori.
Idle Hour
Pub fare with a modern twist.
Rich Tacos
For Taco Tuesday (or Monday, Wednesday, Thursday, Friday, etc.)
Follow their
Journey
Discover what day-to-day life at The Sagecliffe Satori is like, and stay up-to-date on the latest events and activities happening in and around the area, by following Laura and Carollani on Instagram.
Places to
Exercise
Worried your exercise routine might take a hit while you're traveling? Think again. There are a plethora of hikes, walks, and running trails nearby, but if you're determined to find a treadmill, take a swim, or pound some iron, check out Quincy Swim & Gym just a short drive from The Sagecliffe Satori.
The views. The details. The whimsy.

We knew we were going to enjoy our time in this space, but we had no idea how thoughtful the details would be executed. We felt right at home & had so much fun exploring the whole space. The welcome snacks & stocked fridge were an extra special treat that we so appreciated.

We are already talking about when we can get back!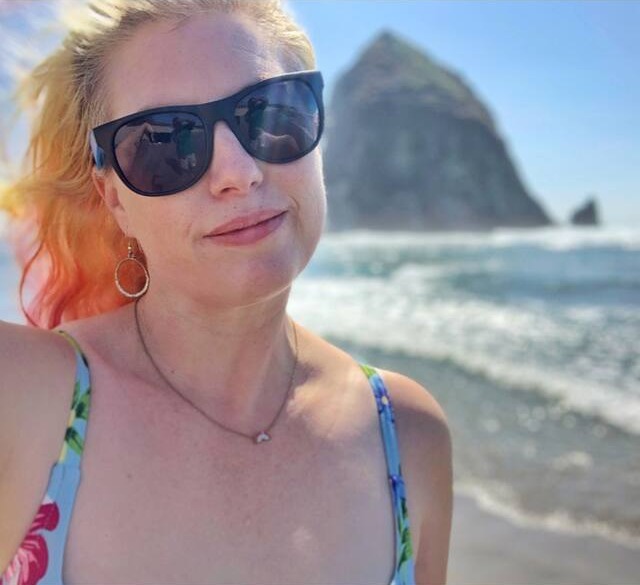 Erin
From the second that we raised the shades and saw the breathtaking view, we knew that we needed to cancel all our plans and spend the whole weekend indoors to enjoy the space. Thats exactly what we did. What a wonderful break from the noise. You can tell that they take care of every detail, and genuinely care about your stay. We will be back!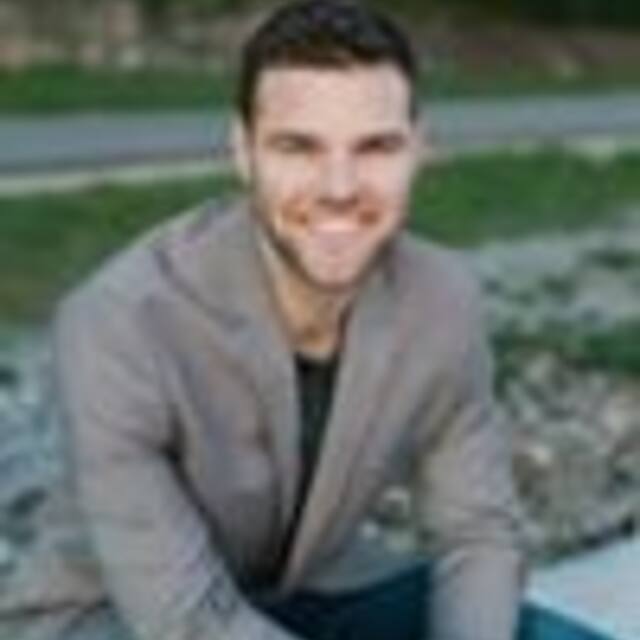 Jeff
Be prepared to be BLOWN away by the views, decor and Laura's attention to details. I stayed in this amazing spot with my mom for a girls get away. Laura had perfectly spot on funny coffee mugs, beautifully stocked fridge and snacks, luxurious bath products and facial masks for our time. If you are looking to be spoiled book this gem.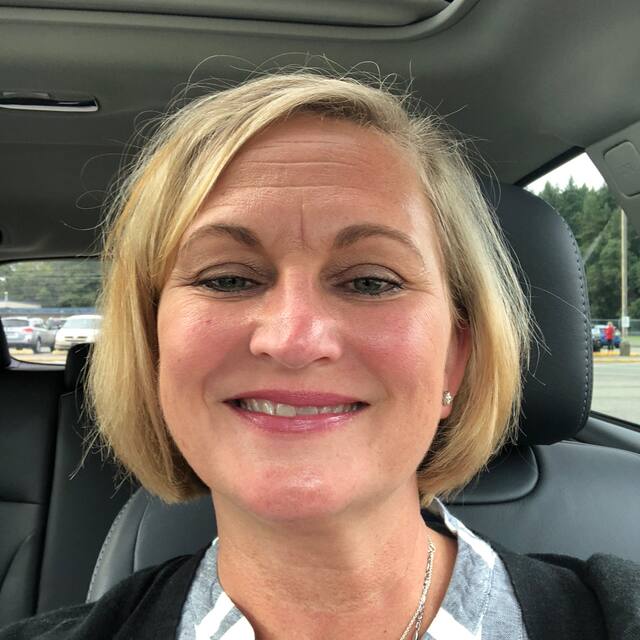 Jenn
Receive
Notifications
Interested in staying at this incredible place? Check availability here or follow this stay and request to be notified about last-minute cancellations, possible deals, and availability during specific dates by submitting your travel start and end dates.