Published July 28, 2021
About This Episode
In just a moment you'll meet Laura Gentry and Carollani Sandberg — the creators of The Sagecliffe Satori, a luxurious Airbnb cabin in Quincy, Washington.
Laura and Carollani are what you might call "experience optimizers". They love to travel, try new restaurants, and explore off the beaten paths, but can't help but do so with a critical eye. They often ask each other, "what would you do differently if you owned this space?" or "how might you enhance this experience to make it even more memorable?"
Carollani had decided that it was time to sell her townhouse and explore the possibility of a new rental property -- one that she and her family could use for short term rentals.
One afternoon, Laura and Carollani were having lunch with a few friends who worked in real estate investments and the bunch started chatting about up and coming neighborhoods in and around the greater Seattle area, but none of these areas particularly compelled Laura and Carollani.
Right before lunch wrapped up, one of their friends casually mentioned a new development out in Quincy, Washington — about 2.5 hours east of Seattle. This development was to feature a collective of luxury condos that overlooked the Columbia River Gorge.
And, while they didn't know it at the time, that moment was the genesis of what would become The Sagecliffe Satori. Tune in to hear the inspiring story of how Laura and Carollani brought one of the most incredible and magical stays available on the Airbnb platform to life.
About the Host
Zach Busekrus
Co-Founder of Sponstayneous
Zach is the Co-Founder of Sponstayneous, a weekly newsletter that brings subscribers the best last-minute deals and upcoming steals on Airbnb. When COVID hit, he and his wife Gabby broke out of the lease on their 750-square foot apartment in Washington, DC to beta test the digital nomad lifestyle. Zach and Gabby have spent the past year living full-time on Airbnb — they've stayed in 50+ homes to date!
Additional Episodes
Episode #8
How They Built 5 of the Most Unique Stays on Airbnb — Meet the Clark Family Silos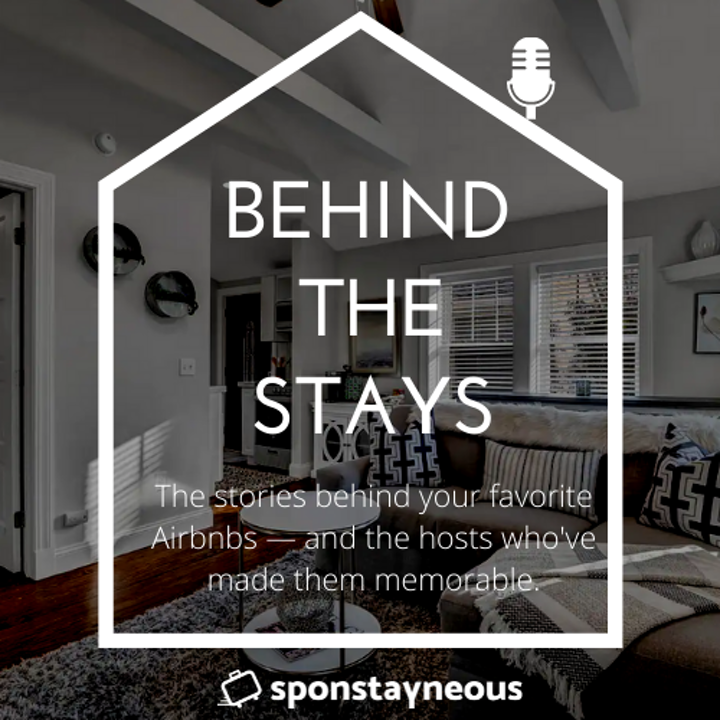 Episode #10
How to Transform a Backyard Shed into a Luxury Airbnb Cottage