Published January 5, 2022
About This Episode
In just a moment, you'll meet Emily Padan — co-creator and co-owner of Hinter Company.
A few years ago, Emily left her career as a school teacher in Montreal to pursue entrepreneurship full time with her now husband, Mauricio.
The creative couple had a vision for building a luxurious, eco-friendly escape in the Canadian forest.
Over the next couple of years, Emily and Mauricio wrestled tirelessly with the question "what would it look like to create spaces that integrate art, nature, community, and sustainability?"
Their answer to that question proved to be Hinter. Hinter spaces are inspired by cabins in the Norwegian mountains. They use Japanese design cues and a minimalist philosophy, so, yes, they are absolutely stunning.
Every interior space is carefully crafted with a strong emphasis on what matters most to Emily and Mauricio - comfort and nature.
Tune in to hear how these entrepreneurs first brought Hinter to life in 2018, how they've scaled to one of the most desirable places to stay in North America, and get a sneak peak for what they have in store next.
Alright, without further ado, get ready to meet Emily Padan.
You can book your stay at Hinter here and follow Hinter Company on Instagram here.
Behind the Stays is brought to you by Sponstayneous — a weekly newsletter that brings you the best last-minute deals and upcoming steals on Airbnb. You can subscribe, for free, here.
About the Host
Zach Busekrus
Co-Founder of Sponstayneous
Zach is the Co-Founder of Sponstayneous, a weekly newsletter that brings subscribers the best last-minute deals and upcoming steals on Airbnb. When COVID hit, he and his wife Gabby broke out of the lease on their 750-square foot apartment in Washington, DC to beta test the digital nomad lifestyle. Zach and Gabby have spent the past year living full-time on Airbnb — they've stayed in 50+ homes to date!
Additional Episodes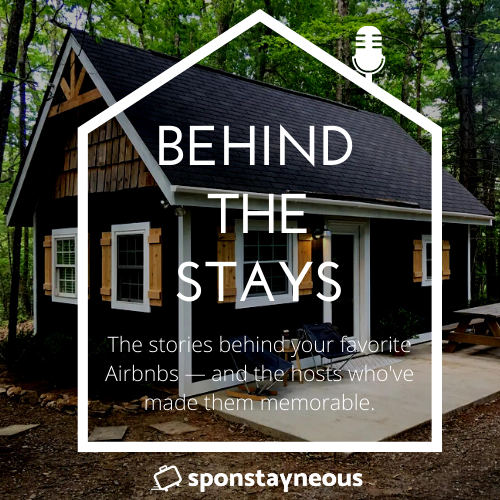 Episode #16
How They Built a Tiny Cabin in the Blue Ridge Mountains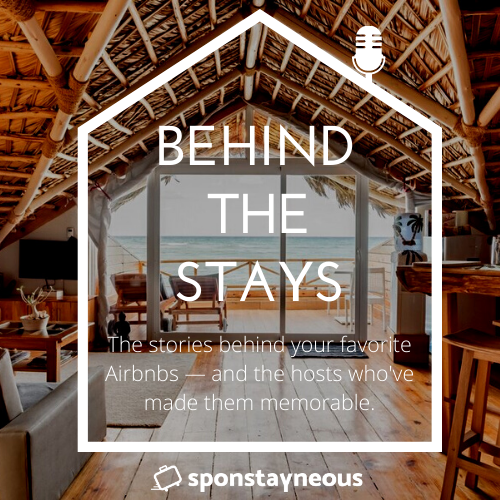 Episode #18
From HGTV Producer to STR-Tech Start Up Founder — Meet Annie Sloan